This post may contain affiliate links. Read my disclosure policy here.
This morning, my 7-year-old, Audrey, announced that she was going to make a book of memories. Since the year is almost over, I thought that she had a splendid idea. I told her to remember her favorite moments from the year. We stapled printer paper together to make a book, and she sat at the kitchen table with her crayons and colored pencils and began creating her book of memories.
Here are a few of her pages. The quality isn't the best because I had to photograph them. She wouldn't let me place them in the scanner, for fear that I would ruin her special book.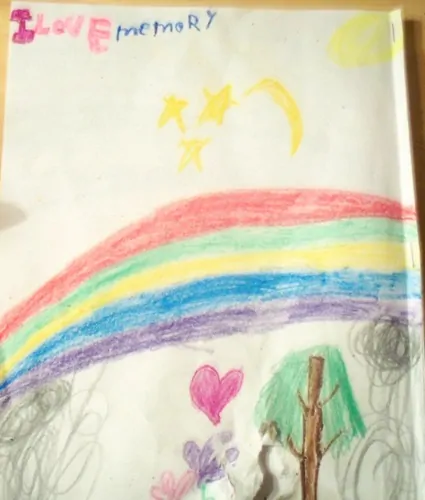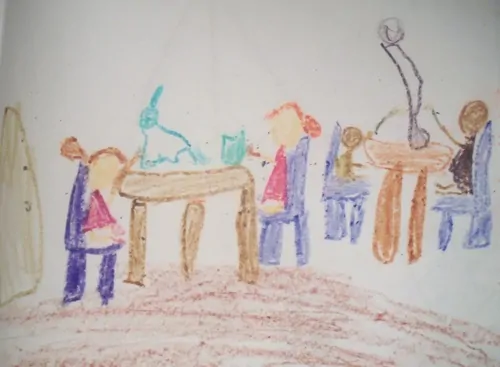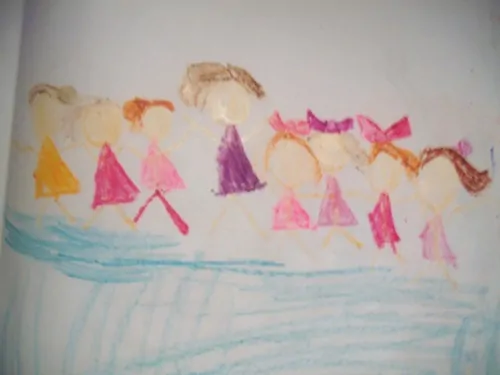 I think this makes a great end of the year project. I would love to see the pages that your children create. If you happen to post images of their book of memories, please link to it in the comments. Thanks.