This post may contain affiliate links. Read my disclosure policy here.

For the past three weeks, we have been collecting your stories about the inspiring women in your lives. We have smiled, laughed and cried right along with your incredible posts and comments.
We would love to enjoy even more touching stories. If you haven't already, you have until December 30th to share your email, blog post or comment in our Power of Moms Giveaway. Don't forget one of you, who takes the time to share about the powerful woman in your life, will win a prize package which includes an ARM & HAMMER laundry prize pack and two $200 American Express gift cards (one for you and one for the inspirational woman in your life).
Your Story
Today we would like to share with you a blog post from one of our readers who entered our Power of Moms Giveaway.
Kate from Songs Kate Sang shares: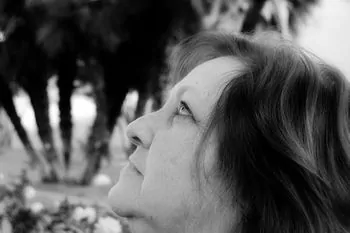 Mom.
Aside from the gentle, kind encourager, she remains the unyielding example of strength in my life.
Her many hats have included hair-clip maker, cupcake baker, school teacher, Sunday-school teacher, field trip goer, sleepover chaperon and so many more.
She teachers 7th grade English and has since before I was born.
She has taught in the inner city, where her 7th graders dwarfed her 5'1" frame.
She has given countless hours of tutoring, debate coaching, spelling bee judging, bus loading coordinating, fundraiser volunteering and even learned a dance for a pep rally a few years ago.
What makes her powerful?
Her example. Her absolute dedication to loving children.
A few years ago, we learned of some very sad circumstances in our extended family. Four children, aged 12-17, were going to be split up and put in foster care.
Without any hesitation, mom and dad opened their finally grown home to these teens… Four Teenagers.
For over a year, they reentered the teenage years full of physicals, parent-teacher conferences, updating shot records, after school concerts, homework, and the never ending laundry.
This wasn't a bake sale over the weekend or a retreat they had to coordinate. This was a day in and day out job of tough love, hurt feelings, sarcasm and tears. Continue here for the rest of her post.

Remember you have until December 30th to share your inspiring story for a chance to win an ARM & HAMMER Laundry Prize Pack and two $200 American Express Gift Cards.
This giveaway is part of a paid campaign with ARM & HAMMER®.