This post may contain affiliate links. Read my disclosure policy here.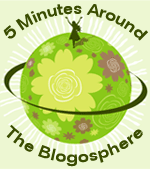 CONTESTS & ANNOUNCEMENTS
Shaun's family is going through a major medical crisis and he's asking for your help. He's recently released a song on iTunes ntitled "Never For My Sake" and is donating 100% of the proceeds to Gateway for Cancer Research. If you would like more information or would like to donate to this worthy cause, stop by Shaun Barrowes Blog today.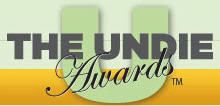 Ever heard of The Undies Award? It's an annual event where everyone can vote for their favorite brand of undergarment and at the same time, help benefit cancer research. This year's sponsor, HerRoom.com, will donate $.25 to The National Cervical Cancer Public Education Campaign for each vote cast. For more information and to cast your vote, stop by The Undies Award.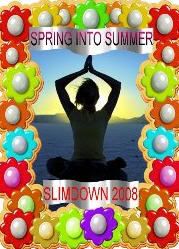 Baby Tea Leaves has a cool event going on at her blog called Spring into Summer Slimdown 2008. Every Friday, all participants will post their weight loss updates (you don't have to mention your actual weight) and link back. Random prizes will be drawn among all entries. This is a weekly event that will continue until June 6th.Know a Good Woman? Submit her name, photo, and a brief description of why she's a Good Woman. If selected, she could be featured at Here's To Good Women!
Mamanista is celebrating Earth Day by sharing some earth-friendly products, books, free services, tips, contests, and more in her Earth Day Guide. Check out all the Eco-friendly products!
Also, Mamanista's business partner – Debbie – recently gave birth to a healthy baby boy. Congratulations!
What would your child's perfect playhouse look like? Coochicoos and 10 Grain is holding a design contest for kids up to 12 years old. To participate, just submit your child's design and they could win either a 10 Grain Softy Table and Pop Stick Chair Set or a Boon Trio Animal Bag. Deadline is April 25th.
Nominate your favorite Mom and she could win up $25,000 in online contests and an appearance on National television with Donny & Marie Osmond in America's Favorite Mom Contest! Deadline to enter is May 4th so nominate your favorite Mom today!
Hey all you crafty Moms! GoodyBlog & Parents Magazine is looking for your best homemade birth announcements on cards, bottles, candy bars, etc. Ten winners will be selected and featured in an upcoming edition of Parents Magazine and will also receive $100! Good luck!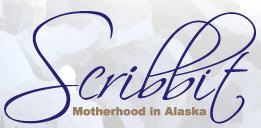 Scribbit's monthly Write-Away contest in currently underway. This month's topic is "Going Home". Submit your entry before April 16th and you could win a copy of Historic Photos of Alaska by Dermot Cole and a cool button to display.
This week's blog blast, sponsored by The Parent Bloggers Network & GetInHerHead.com, is all about Gifts Gone Right, Gifts Gone Wrong. Publish your post on Friday, April 18th discussing good or bad gifts that you've received in the past (pictures optional). One random participant will win $250 to your favorite spa! Now who couldn't use that? Don't forget to email PBN at parentbloggers (at) gmail (dot) com so they can enter you for this great prize!
BLOG GIVEAWAYS
My Mommy Bracelets is holding a Spring Fling Giveaway where you could win one of many amazing prizes for yourself, your kids, or your home. Deadline to enter is April 30th.