This post may contain affiliate links. Read my disclosure policy here.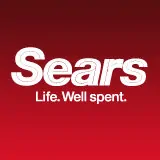 We are getting down to the wire and there are only a few days left for Christmas shopping. Our friends at Sears wanted us to share some of their deals that are happening now.
Sears Countdown Now! Deals 12/22- 12/24
Keurig B40 Single Serve Coffeemaker Sale $109.99, Reg. $119.99
50-60% off coats, fleece, sweaters & sleepwear for the family
$69.99 Kodak C143 12mp Digital Camera – Reg. $89.99
50% Off DieHard PlUS All Other Workboots On Sale
Save On All Tires PLUS $70 mail-in rebate when you buy 4 Michelin tires (rebate offer good thru 1/2/11)
Your Choice Craftsman Nextec lithium ion Multitool or Hammerhead Auto hammer $79.99. Lowest Price Ever
Your choice $99 1 ctw. diamond hearts reg. $299.99 plus up to 60% off all other Fine Jewelry
Sears is participating in our Under the Tree campaign, helping families in need this Christmas.