This post may contain affiliate links. Read my disclosure policy here.
We are now in the Single Digit Countdown until Christmas! YIKES! Are you ready?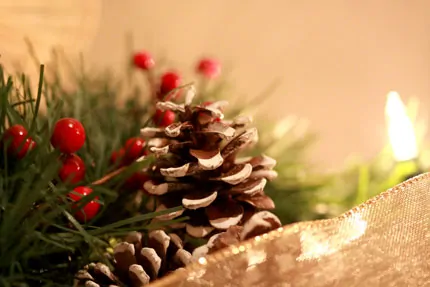 Do you have all of that holiday baking wrapped up? Still need to sprinkle some cookies or dip some pretzels?
Or do you need to start over because you actually did your holiday baking a few weeks ago and have been steadily snacking on them since? (Pointing the guilty finger at myself!)
Is your tree trimmed? Decorations up and twinkling? Travel plans made?
Ok, now here comes the tough one:
How's that Christmas shopping coming along?
I'm sure some of you already have everything purchased and wrapped (I love you, you little over achievers)! Most of you probably have a good portion of your shopping finished with just a few gifts here or there to still pick up. And then there are my kindred sprits — the procrastinators!
Yes, I am the shopper who has to pay overnight shipping on my online orders because I've missed all other shipping deadlines. I'm also the shopper who will be fighting the crowds this weekend as I try to get the bulk of my shopping done! I would normally be proud of myself, shopping at least a week before Christmas, but the sad reality is that we have a Christmas part Saturday night and still need gifts! Que sera sera!
So, we're dying to know — How are YOU doing with your Christmas shopping:
[poll id="14″]
If you still have a few (or many) more gifts to put under the tree, don't forget to checkout some of the amazing giveaway opportunities and gift guides we have right here at 5 Minutes for Mom:
TJ Maxx/Marshalls Gift Cards — There's still time to tweet out your wish list and win our weekly drawings for a TJ Maxx/Marshalls $50 Gift Card! We will also be selecting our grand prize winner, who will receive a TJ Maxx/Marshalls $200 Gift Card, on Tuesday, December 21!!! Check out all the details here!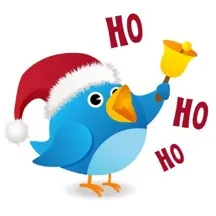 12 Days of Twitter with Lands' End — Lands' End has been busy stuffing the stockings of so many on Twitter with their 12 Days of Giveaways but the fun isn't quite over! You still have time to win some amazing prizes! Join us and Lands' End as we host the last day of the Twitter Party tomorrow, December 17th! Details can be found here!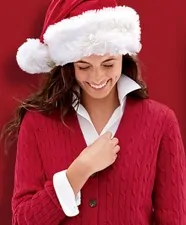 And, if you're still stumped as to what to get that certain person on your shopping list, be sure to check out Janice's amazing gift guides, complete with photos! Janice breaks the three part Holiday Gift Guide with T.J. Maxx and Marshalls into:
Gifts for Him & Her (great ideas for your spouse, sibling, best friend)
Gifts for Kids (broken down not only by age group but by type — girls stuff, boys stuff, toys, clothes)
Gifts for Friends and Family (coming soon!)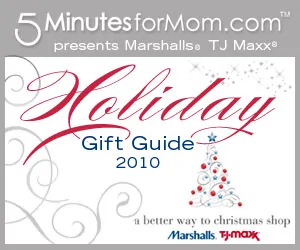 We also have some really amazing giveaways happening right now that are sure to brighten up anyone's Christmas! Follow our RSS feed to be sure not to miss out on any of those great giveaways and the third part of Janice's Gift Guide!
Now I need to refuel myself on a few more of those Christmas cookies and tackle that Christmas shopping list! Happy shopping!!!