This post may contain affiliate links. Read my disclosure policy here.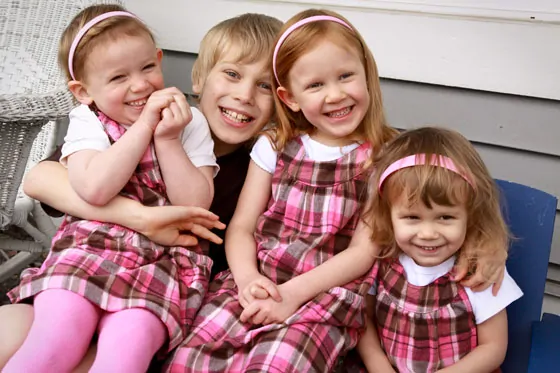 Olivia, Jackson, Julia and Sophia
Olivia and Jackson may be Janice's while Julia and Sophia are mine, and the two sets may seem to share little in common, but one thing is for sure… they all love each other like sisters and brothers should.
And don't the girls look precious wearing their matching Old Navy dresses? They love to have fun dressing alike and sometimes we just can't resist.
Post a photo on your site, link up and find others… Wordless Wednesday is tons of fun. (And I know it says "wordless" but we love to break rules.)
Here is a fun thumbnail linky…
But if you prefer the old style, you can use this linky:
Thanks to Uisce for creating Wordless Wednesday.

Written by Susan, co-founder of 5 Minutes for Mom
Did you know that Janice and I own two online toy stores where you can find unique toys for Christmas like a pedal car or a cute rocking toy. You know, in case Santa needs any ideas!