This post may contain affiliate links. Read my disclosure policy here.


In our world of plastics and electronics, sometimes a taste of simpler times is what we need.
Now you can thrill your preschoolers with a gift that will blow their little minds and you can love it too.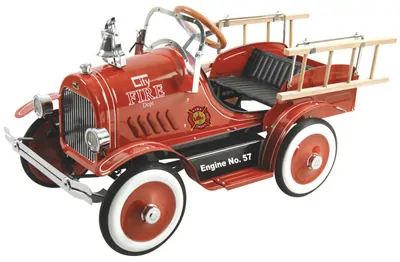 As you may know, as well as running this blog, Janice and I also own an online pedal car store that has tons of fantastic ride on toys for kids. We are never normally able to reduce the price on these pedal cars as we already price them as low as we're allowed. But we've been given a special sale price from our suppliers to offer you these heirloom quality Model T Roadster Pedal Cars at $60 OFF until Nov 22.
These pedal cars are perfect ride on toys for children aged 3 to 5. They also make great decor items and photographers love to add them to their studios for unique and classic children's photos.
But quick… we have to stop the sale price on Nov 22nd!!!