This post may contain affiliate links. Read my disclosure policy here.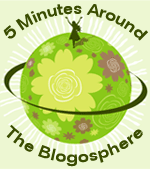 CONTESTS & GIVEAWAYS
Stop by An Island Life and An Island Review where you could win Bizzi2Go Planners, Bob the Builder On-Site Roads & Bridges DVD, and a set of customized Photo Greeting Cards/Thank You Cards from Nemia Creatives.
Did You See That? is giving away the Microsoft Student with Encarta 2008 Software (value $37.50). To enter, stop by before February 26th.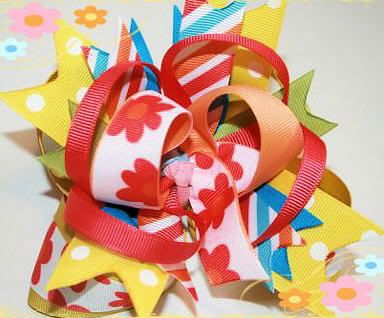 You could win $20 to Announcements Galore over at From Dates to Diapers and Beyond. Deadline to enter is February 25th. She's also giving you a chance to receive a 10% discount from now till June 1st if you use the code SPRING10 when checking out. She's also giving away $25 to Ribbon Rock Star which runs till February 27th.
Here's another chance for $20 to Announcements Galore. Stop by The Miss Elaine-ous Life before February 27th and let her know what your favorite design is.
And another one – Take 90 West is also giving away $20 to Announcements Galore. Leave a comment before February
28th.
And one more – stop by The Diaper Diaries before March 1st to enter to win $20 to Announcements Galore.
How would you like to win a High Chair Bib from PoiWear. Stop by sassyfrazz before February 26th and leave a comment regarding who you know that needs this and what your favorite design is.
A Frog in My Soup has a couple of great giveaways – a set of Mommy Cards from My Little Monkey Boutique (Feb 26th) and a Peter Rabbit Felt Story from Time 4 Felt (Feb 28th).
Simply a Musing Blog has begun doing monthly giveaways and this time it's for a triple scented candle that will burn for a really really really long time. Stop by before February 29th to enter.
If you love Hanes, you'll love this. Go Workout Mom is giving away $50 to Hanes.com to one lucky winner. Deadline to enter is February 28th.
Here are a few more giveaways for you to enter:
COOL WEBSITES
I recently came upon a pretty cool site where you can buy, trade, or sell your gift cards. Check it out at Plastic Jungle.
The Fashion Fantasy Leauge (FFL) is back just in time for the Oscars. "FFL Beauty Edition is the girlie girl's answer to fantasy football. Instead of tracking whos scoring touchdowns on the gridiron, FFL players are busy tuning in to see who scores big on the red carpet. Make-up, jewelry and hair styles worn by celebrities are tracked by the FFL staff on a daily basis. Thousands of players all over the world log on to www.FantasyFashionLeague.com to create teams, play against their friends and see what's what in the world of beauty. The FFL Red Carpet Season runs this January and February, highlighting the Golden Globes, Grammys and the Super Bowl of Fashion – the Academy Awards."
ANNOUNCEMENTS
Crazy Hip Blog Mamas are looking for bloggers to submit member articles for their popular site.
BlogHerAds is now open to new members. If you were thinking about running paid ads on your blog, check it out.
GREAT DEALS
Eat Better America still has some Fiber One Cereal samples to give away. Just stop by and subscribe to their newsletter.
If you would like to have a post on your blog featured in 5 Minutes Around The Blogosphere, please send us an email at features5minutesformom at gmail dot com and we'll see if it can be arranged.
Kailani can be found at An Island Life and An Island Review.