This post may contain affiliate links. Read my disclosure policy here.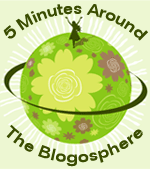 CONTESTS & GIVEAWAYS
Over at An Island Life & An Island Review, I'm giving away the following: Handy Manny "Fixing It Right" DVD, Just Tell Me What to Say by Betsy Brown Braun, Stuck on You Personalized Labels, & Miss Priss Tutus.
Blogging with Cents is giving away FruitfulTime Task Manager to 4 lucky people. To enter, just mention this giveaway on your blog or stumble it. Deadline is March 6th.
How would you like to win a trip for two to Las Vegas? From now until March 31st, enter Carrabba's Profess Your Love Giveaway by submitting a short "Love Note" to their favorite food or dish, expressing how it has made time with friends and family more special. Runners-up will also receive some cool prizes!

Win some Brain Candy for your kids from sassyfrazz! "Braincandy takes an organic approach to learning that mimics the way a child naturally discovers the world — inviting little ones to explore, experiment and play through an array of fun activities designed to engage the five senses." Deadline is February 29th.
sassyfrazz is also giving away your choice of either Signing Times (vol. 1-3) or Baby Signing Times (vol. 1-3).  You have until March 2nd to enter.
To celebrate Sigg's 100th Anniversary, GreenStyleMom is giving away a reusable water bottle package to one lucky winner. To enter, stop by before February 20th.
Scribbit is holding her monthy Write Away Contest. This month the theme is "Love". Enter before February 20th and you could win some tasty Alaskan Treats!
From now through March 31, 2008, log on to www.bakeoff.com to vote for your favorite recipe among the 100 final recipes competing in the 43rd Pillsbury Bake-Off Contest. One random voter will be selected and if they chose the winning recipe, he/she will win $1 million! Woo Hoo!
Here's you chance to win a set of 24 customized Wink 'n Curtsy Cards from Gray Matters. Stop by before February 22nd for all the details.
Youth Ministry Exchange is holding a giveaway for $25 to Amazon.com for your "Road Trip From Hell" story. You have until February 25th to enter and a random winner will be chosen among the entrants. In addition, the best story will receive a CD from their bookstore.
Felicia Sullivan has just released her new book – The Sky Isn't Visible From Here – and you could win your very own copy. To enter, just stop by Did You See That? before February 22nd.
Stop by mod*mom where you could win a $100 gift card or a Healthy Heart Gift Basket from Whole Foods. Enter before February 29th.
Here are a few more giveaways for you to enter:
COOL WEBSITES

Mothers & More "is a non-profit membership organization that cares for the caregiver. We provide a nationwide network of local chapters for mothers who are — by choice or circumstance — altering their participation in the paid workplace over the course of their active parenting years. Our chapters are structured to support a mother as she navigates the challenges of her daily life – whether she is a full-time family caregiver or struggling to achieve a better balance between the demands of paid work and family care."

Care.com "is the premier source of trustworthy care options for children, pets and elderly parents. The company provides a simple and safe way for families and individuals to manage their care needs. Care.com offers a full breadth of subscription-based services—child care, pet care, senior care and tutoring—to address the lifecycle of specific care needs, while providing free background checks and a suite of tools and resources for selecting the best care possible."
If you would like to have a post on your blog featured in 5 Minutes Around The Blogosphere, please send us an email at features5minutesformom at gmail dot com and we'll see if it can be arranged.
Kailani can be found at An Island Life and An Island Review.