This post may contain affiliate links. Read my disclosure policy here.
Browsers ready, practice forms completed, we will wait until our computers hit 10:00pm and then — REFRESH! If we are lucky enough to get the site to load for use, we will type like the mothers on a mission that we are: to enroll our girls in the best preschool in our city.
We are veterans at this game after enrolling Jackson and Julia in preschool and then, even more stressful, enrolling Jackson and Julia in the highly coveted, not enough spaces, French Immersion program.
For the preschool, it is about typing fast, connection speed and praying the site loads.
For French Immersion, it is about phone lines — as many as we can have going to get our call through. We had 9 phone lines going when we registered our kids, and thankfully both times we got through in time.
Last year, we successfully enrolled Olivia and Sophia in preschool. But we ended up switching to a preschool within walking distance and Sophia decided after the first week that she wasn't ready for preschool.
So for next year, Susan wants to try to put Sophia in the other preschool — the one that Julia attended, the one for which it is so hard to get a spot.
And if Sophia is going to brave the world of preschool, well, we will have to have my Olivia there to hold her hand!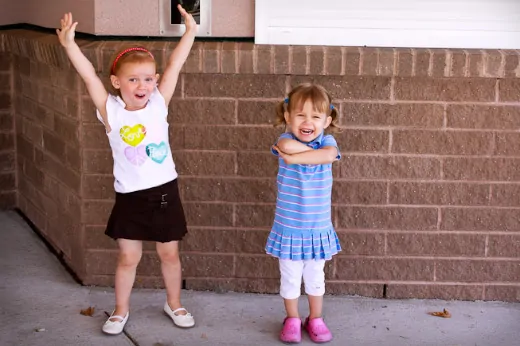 Thus, in 20 minutes, I will be poised at this machine, ready to go for preschool registration take two!