This post may contain affiliate links. Read my disclosure policy here.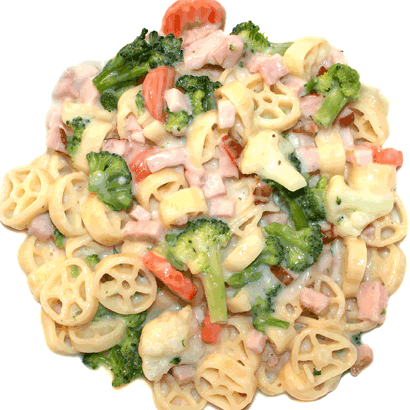 Frozen vegetables are convenient, and fast. They make the perfect filler for a forgotten vegetable, or for added variation to your meals. They are also a perfect time management strategy when your plan has gone awry (as many of our plans do) and you need a quick alternative to slicing, dicing, and sauteing veggies.
Mother Guilt and Microwaveable Vegetables
I used to feel terribly guilty about giving my family using frozen vegetables. After all, what kind of wife and mother can't take the time to chop up fresh broccoli and saute it in a pan? Well, this mother for starters and tons of other mothers, working in an office, at home, or raising a family (and those with an honest dislike of the kitchen). At the end of some days its either frozen or none at all. So frozen often wins.
Alternating Between Fresh and Frozen
I try to make it a point to at least give the kids fresh vegetables once a week. For me, that means buying something in bulk, either carrots, broccoli, corn, or whatever looks good at the market. I cut it all up in one sitting, and cook it all at one time, then put the rest in the fridge. Food doesnt last long in my house, so 2-3 heads of broccoli will last me about three days, so the other three days I can make frozen veggies and we go out once a week to eat. My personal favorite are the SteamFresh frozen vegetables by Birds Eye that you can stick in the microwave and theyre done in about 4 minutes. They don't make organic food yet, but it is only a matter of time.
Buying Organic Frozen Food to Lessen the Guilt
I admit that even though I try helplessly to calm my mom guilt of not always having fresh veggies at the table, it is never fully gone. However, buying organic frozen vegetables definitely helps with that. Amys Kitchen makes a fantastic array of organic frozen foods for those days where you need more than just vegetables. You can order online, or search for a store with their store locater tool. For those that shop at Safeway, their O Organics line has frozen vegetables that are awesome, and easy to make.
Do you ever experience mom guilt about your family's meals? How do you deal with it? I would love to hear some suggestions and strategies that work for you.