This post may contain affiliate links. Read my disclosure policy here.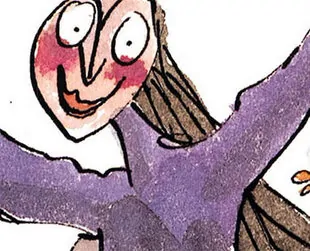 Halloween is two days away and what better time to read scary books with kids. An even better way to enjoy your time with older kids is with a book and movie combo. Aside from the vampires that have taken over the scary realm as of late, Witches dominate during this season and are a staple of every Halloween.
Roald Dahl's The Witches
Our wonderful Jennifer Donovan of 5minutesforBooks recently wrote a review on Roald Dahl'd The Witches. Jennifer states that the book is a "delightfully creepy offering that you may want to squeeze into your Halloween plans." The Witches
is perfect for older kids that are into scary stories, and is best for those that are in grades 4 and up. For those that cannot stand the anticipation of reading through a book, check out the movie. It is very true to the story and the perfect Halloween Eve flick.
Halloween Books for Younger Children
If you have kids that don't appreciate the gore and creepiness of Halloween that older children seek, consider snuggling up with Corduroy's Best Halloween Ever!
It is a personal favorite in my house, and my boys like reading it even during Christmas and Easter. Corduroy is never out of style with the little ones.
Happy Halloween!