This post may contain affiliate links. Read my disclosure policy here.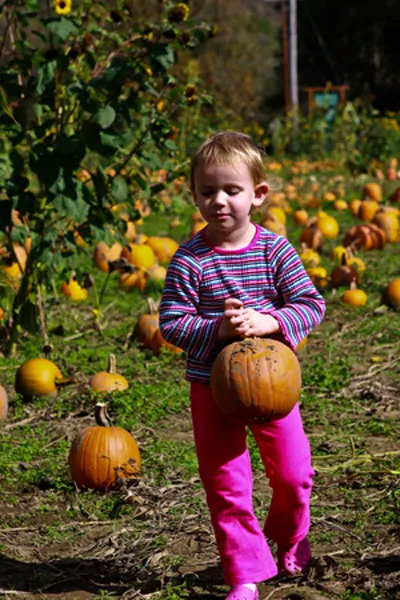 The days are getting shorter and shorter… and Halloween is getting closer and closer…
In fact, it is almost here!
One fall tradition I try to never miss with my children is visiting the pumpkin patch. It is a get-outside-feel-the-fresh-air kind of occasion – that also makes for perfect photo opps!
And the dirty little fingers and muddy little boots just add to the sweetness when my kids proudly pounce on the perfect pumpkin!
This year, I had a special treat with my kids. I took them down to Cascadian Farm for the Fall Family Farm Festival. We had a chance to tour the farm, make our own scarecrows, and, of course, pick pumpkins!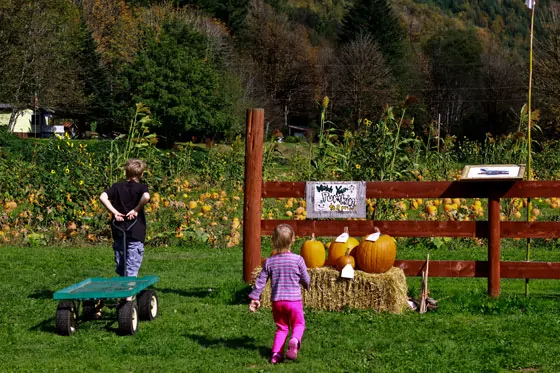 My kids even topped off the cuteness with some good old fashioned "team-work!"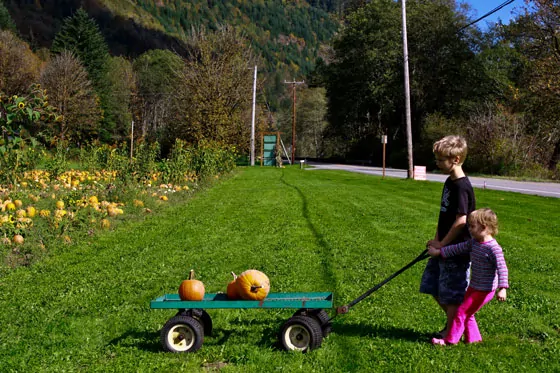 If you haven't been to the pumpkin patch, don't miss out! Grab your kids and your camera and head to your nearest u-pick pumpkin patch.
Have fun pumpkin picking!!!