This post may contain affiliate links. Read my disclosure policy here.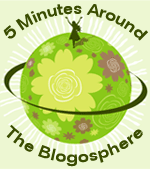 CONTESTS & GIVEAWAYS
At An Island Review, there's a brand new copy of The Backyardigans – Surf's Up DVD up for grabs. If you can't actually be in warm weather, at least you can dream about it! Deadline is February 1st.
Over at An Island Life, I'm holding a Tessy & Tab giveaway where you could win a subscription and Money Management Toolkit for your child (Value $40). Stop by before February 1st.
And speaking of Tessy and Tab, they're currently looking for your stories on how their books have changed you and/or child's lives. To enter, just email your story to them and you could win a mini-tote bag or a free 6 month subscription for yourself or for you to give as a gift.
Win a lavender Daisy headband and a pair of Mint Ice Cream Clippies from A Frog in My Soup. To enter, just leave a comment on the giveaway post before February 5th. That's it!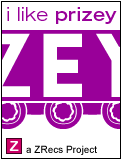 Do you know a group of little superheros? PRIZEY is holding a giveaway where you could win not one, not two, not three, but FOUR adorable superhero shirts! To enter, just visit the Little Capers site and figure out which outfit would suit them best. Then email PRIZEY with your choice along with names and sizes of the little ones. For more information, stop by PRIZEY before January 31st.
I'm sure everyone has already heard about Kaboost products for kids. Well, sassyfrazz is giving away a Kaboost High Chair Booster to one lucky winner. Stop by before January 31st to enter.Want a little fame?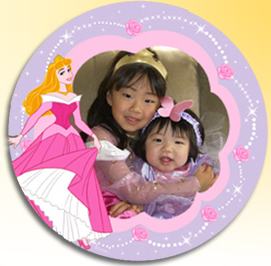 Enter FeeFiFoto's Fame Contest and your favorite photo could be featured on their website adorning their adorable items. For more info, stop by before February 13th. And yes, those are my girls currently residing there!
There's another great giveaway going on at A Frog in My Soup. Just stop by before January 31st and leave a comment saying what's the sweetest Valentine's message you've ever received or given. A random winner will get a personalized Fruit Rollup.
From Dates to Diapers and Beyond is giving away a pair of Love Notes Earrings just in time for Valentine's Day. To enter, just leave a comment on the giveaway post before February 4th saying what your favorite item is from the Cherry Cheek Design site.
Another great book to add to your collection! CPA Mom is giving away a copy of The Modern Mom's Guide to Dads by Hogan Hilling and Jesse Jayne Rutherford. Stop by her site before January 29th for all the details.
Win $25 to Kroger at Lookit! I Spy . . . by leaving a comment on the giveaway post saying what your favorite thing about the Kroger site is. Deadline is January 30th.
Over at Family Living, you could win a copy of a really cute children's book – The Ballad of Valentine by Alison Jackson. To enter, just leave a comment there before February 5th.
GREAT WEBSITES
Need a way to pay for college tuition? "Upromise is a one-stop college service provider that helps families earn, save and pay for higher education. We provide the best resources, services and programs available today." Upromise is currently holding a video contest where you could win $25,000 for college tuition by saying why your recipient is deserving. Deadline to enter is March 23rd.
The Global Fund For Children: Their mission is "to advance the dignity of children and youth around the world." They'e announcing the soon-to-be released book "Children of the USA" which celebrates the potential of youth in our diverse nation today. You can check it out here.
Not interested in Super Bowl Sunday? What if it involved fashion and beauty products? The Fantasy Fashion League is holding their own play-offs with great prizes to be won. The FFL is like Fantasy Football except that you draft a team of designers and celebrities. Giorgio Armani, Donna Karan, George Clooney – these are your players! You could win a gift basket of mark products worth $250. Stop by for more information.
ANNOUNCEMENTS
Don't forget to participate in the Bloggy Giveaway Carnival which kicks off tomorrow at 8am CST. See you there!
There are so many special Moms out in Bloggyland that deserve a little fame. If you know of someone, nominate her for Mom of the Week! Every Monday, a new recipient will be selected and interviewed so that everyone can get to know her better. For more info, stop by From Dates to Diapers and Beyond.
The ladies of Sk*rt are looking for a few good women who would like to be editors at their popular social bookmarking site. "We're looking for smart, snappy, with-it women. We're looking for women with special interest in sk*rt's nine categories and for generalists who have special interest in everything." As an incentive, they've decided to make it into a contest. To enter, just nominate someone you know who would make a good editor. Or, you can nominate yourself! You could win a SENSEO Coffee Machine and an HP Photosmart Printer.
The Parenting Squad is currently looking for a parenting blogger for a fair blogging position. Fair blogging means "you get full value from your articles. Unlike other blog networks that pay $5-$10 per article or share a small percentage of revenue, our writers get 100 percent of the advertising revenue made on the articles published on our sites." For more information on this and other blogging positions, stop by the ProBlogger Job Board.
Do you like to try out new products, go to press events, and shop online? Then SheFinds could be the perfect place for you. Right now, they're looking for for someone who wants to get some beauty and fashion writing clips or who just really enjoys sharing their "finds" with the world. Stop by their site for more information.
If you would like to have a post on your blog featured in 5 Minutes Around The Blogosphere, please send us an email at features5minutesformom at gmail dot com and we'll see if it can be arranged.
Kailani can be found at An Island Life and An Island Review.