This post may contain affiliate links. Read my disclosure policy here.
We have 5 winners to announce in our Candy Land The World of Sweets Giveaway.
One of my favorite childhood games has been redesigned for an even sweeter experience. The best part is that I can share the fun with my own children.
Hasbro has released an updated board design for Candy Land with new enchanted lands filled with sweet surprises around every corner.

The three dimensional board design is filled with adventure:

Create delicious treats at the Cupcake Commons to deliver along the way.
Participate in a thrilling snowboard race down the Ice Cream Slopes with the Duke of Swirl
Take a relaxing train ride through Gummy Hills
Climb to the top of Chocolate Mountain
Make friends with Gramma Gooey, Lord Licorice, Princess Frostine and Princess Lolly of Lollypop Woods throughout your adventure
Race to meet King Kandy at the grand entrance to the Candy Castle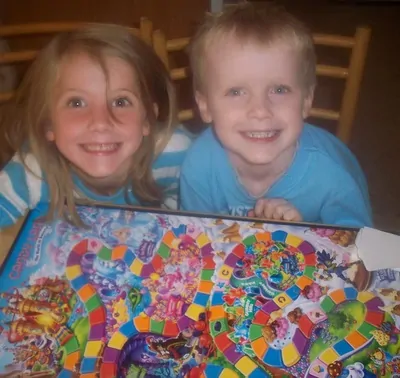 As always, it was a treat playing Candy Land with my kids. We had a blast. While I am still partial to the Candy Land from my childhood, I can tell that my kids appreciated the bright colors and fun additions placed throughout the board.
Five of you will also enjoy the game with your family. Congratulations to Comments #130 Julie, #104 Rebecca, #60 Rena, #87 Karen M. and #2 Ivy, you have each won a Candy Land The World of Sweets game.
An email has been sent your way with information on how to claim your prize. You can also email us at contests5m4m(at)gmail(dot)com.