This post may contain affiliate links. Read my disclosure policy here.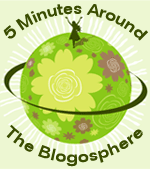 CONTESTS & GIVEAWAYS
Over at my sites, you could win an Align Convertible Necklace (value $100) from Twisted Silver, a Shrek the Third DVD, or 60 personalized labels from Colour-Me-Family Label Co. Stop by!
You're going to have to hurry for this one! From Dates to Diapers and Beyond is giving away a $100 American Express Card. To enter, visit the site Capessa, view the video "Getting Through My Mommy Meltdown", and leave a comment on the giveaway post regarding your thoughts and suggestions on how to make this site even better. A random winner will be selected and notified via email.
While you're there, check out her other giveaway for a Kiehl's Creme de Corps gift pack. Deadline to enter is January 21st.
Robin from Pensieve is busy with an upcoming contest and carnival, complete with prizes and giveaways. Pensieve's Picture Puzzler debuts on Wednesday , January 16th where a prize will be awarded for correct guess of a mystery picture, with a second prize awarded for creativity. On January 25th " Snackalicous Super Dishes" is joining forces with Recipe Round Up this month, and 13 lucky bloggers will win a cookbook just for posting their favorite crowd-pleasing, Super Bowl Party-worthy dish.
Woman's Day Magazine is currently holding a sweepstakes where you could win a 2-carat diamond bracelet! Entry deadline is January 25th.
Do you have a great vacation spot to recommend to expectant parents? Enter your story and be eligible to win a $75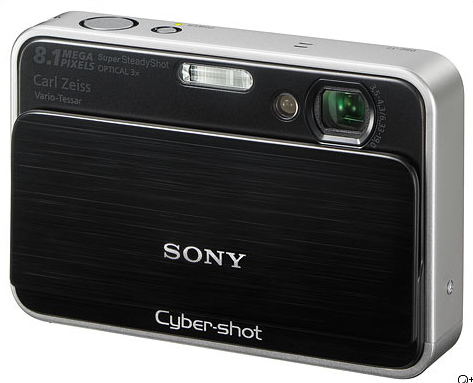 SpaFinder gift certificate. Stop by BabyMoonGuide.com before March 31st for all the details.
Think you have a photo that shows off a winning smile? Well, Woman's Day Magazine wants to see it. Enter your photo before January 25th and you could win a Sony DSC-T2 digital camera ($350.00).
Are you a Swiffer user? Submit a short video to YouTube that demonstrates how you "broke up" with your old cleaning products and now use Swiffer for all their cleaning needs. Those who enter will receive 10 downloads of "break-up" songs to use in the video (that's one of the requirements). The top 10 videos will then be posted to YouTube for the general public for voting. The video with the most votes wins $15,000. Stop by YouTube before January 30th for all the details.
Musings Of A Housewife is giving away a copy of The Vaccine Book by Dr. Sears. To enter, just leave a comment on the giveaway post before January 23rd.
Getting in shape for 2008? Let FitSugar help with a $150 gift certificate giveaway to Nike. Deadline to enter is January 24th.
What child doesn't love getting their very own mail? The Doll Diaries has a free subscription to either Barbie or Hot Wheels Magazine. Stop by before February 16th.
COOL WEBSITE RESOURCES

Are you getting ready for tax season? TurboTax has launched www.FreeTaxQuestion.com to help answer some of the many questions consumers often have on taxes. During January, taxpayers can visit the site and get their most burning tax question answered by a tax professional for free! Simply submit a question online and a TurboTax tax pro will personally call them back at a time they request.

Planning a Spring Break vacation? Before you book your airline tickets, stop by SeatGuru and research your flight first. You can view the layout of the aircraft and access information regarding your airlines in regards to meals available, traveling with children & car seats, carry-on restrictions, and more!
ANNOUNCEMENTS
Want to receive something other than bills in the mail for a change? Join us at the 2008 Valentine's Day Goody Swap going on at An Island Life. Deadline to participate is January 31st.
Tangled & True is looking for one lucky pregnant woman to throw a baby shower for. If you are expecting, or know someone who is, applications are being accepted until February 1st.
Calling all Bunco loving women! On March 7-9th, Prilosec OTC is sponsoring the third annual Bunco Championship at Caesar's Palace in Las Vegas where Naomi Judd, along with over 2,000 Bunco loving women, will be on-site to crown the next Prilosec OTC Bunco Champion. You may sign up for this year's championship here. In addition, Prilosec OTC has also teamed up with the Breast Cancer Research Foundation to raise money for breast cancer through a Charity Challenge. Players can register online at Buncocentral.com and the group that raises the most cash will win a trip to Vegas to compete in the Prilosec OTC Bunco Championship.
FREE BOOKS!
HarperCollins is offering free books for possible review on your site. If you're interested, just send an email to Felicia.Sullivan [at] HARPERCOLLINS [dot] com. Here are the titles currently available:
If you would like to have a post on your blog featured in 5 Minutes Around The Blogosphere, please send us an email at features5minutesformom at gmail dot com and we'll see if it can be arranged.
Kailani can be found at An Island Life and An Island Review.