This post may contain affiliate links. Read my disclosure policy here.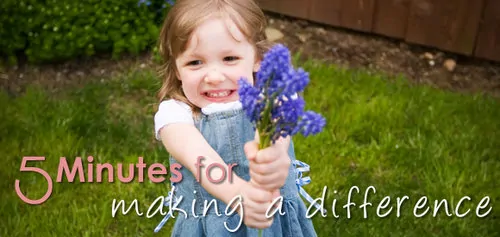 Sharing little ways in which you can make a big difference.
To Kids, From Kids
Children have such caring, empathetic hearts. Here are a couple of projects that your child can take part in to bring some joy into another child's life.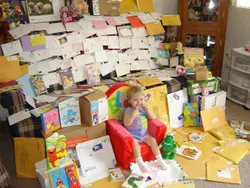 The purpose of Make A Child Smile is to share stories of children battling serious illnesses and then give website visitors the opportunity to mail a cheery card/letter and/or gift to brighten their day.
Helping is easy. Visit Make A Child Smile and view the month's featured children. Click on a child to read their story and find the address to send cards and/or gifts.
Your child can have fun creating a card, addressing an envelope, affixing a stamp and sending their cheery creation off in the mail.
Project Linus was named after the Peanuts character, Linus, because he always carries his precious "security" blanket. Since kids instinctively understand how much comfort a blanket provides during difficult times, to be able to give the gift of comfort and security through a blanket is a wonderful expression of love and compassion.
Project Linus offers several ways in which your child, either on his/her own or in a group, can create a blanket to be shipped off to Project Linus. Blankets are then distributed to numerous individuals and child-oriented shelters, hospitals and service facilities.
Project Linus includes a Kids Helping Kids page as well as instructions to help with blanket creation. There are also no-sew options available.
Gifts That Keep On Giving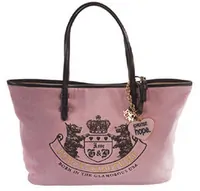 Have you started holiday shopping? If you purchase gifts from St. Jude, 100% of the proceeds, after all related expenses, benefit St. Jude Children's Research Hospital.
There are gifts for every person on your list. Here are a few of my favorites:
A Difference In A Minute
Giving to a worthy cause is as easy as clicking your mouse. I bet it won't even take you a minute to go to Facebook.com to "Like" these pages.

Ford Motor Company will donate $1.00 to Susan G. Komen for the Cure® for every new "Like" that the Ford Warriors in Pink Facebook Page receives in the month of October.
Dannon Light & Fit is donating 10 cents for very new "Like" on Facebook to the National Breast Cancer Foundation.
Yoplait and Kroger are urging Facebook fans to "Like" www.Facebook.com/sharingcourage, where for every new fan, Yoplait will donate $1 up to $150,000 through 10/31/10 to Susan G. Komen for the Cure®.