This post may contain affiliate links. Read my disclosure policy here.
I am done!
Sunday we had Jackson's second 6th birthday party. (The first one we had was last Tuesday on his birthday and we took Jackson and five of his friends to laser tag. This one was at the local recreation center and we invited his friends from school and his cousins.)
It was a bit of extra work to do two parties, but it worked quite well to split the groups up. I may do it again – we will see though.
Here are a few pictures from the party.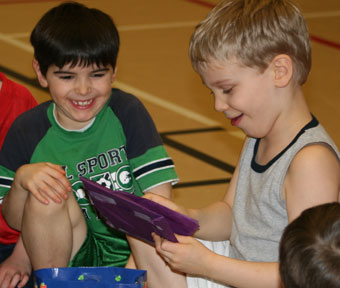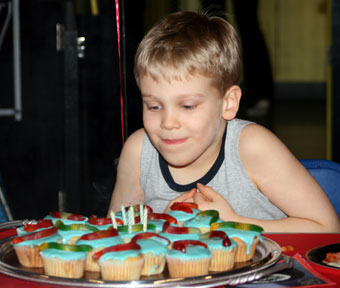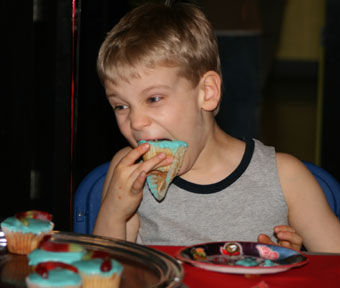 Yes – those are blue cupcakes with worms on top. I am no Martha Stewart! But They tasted good. And Jackson wanted cupcakes with worms on top. He doesn't like chocolate cake, so he wanted white/vanilla again. But that would have been exactly the same as what I brought for school on his birthday. So this time I mixed it up a bit and colored the icing blue – his favorite color!
And in true "last minute Janice style" I was up icing cupcakes at 1am the night before the party. LOL
Tonight I wanted to finish finding homes for his new toys, but I think I have broken my foot! I smashed it against the door frame earlier today and I am still in agony. I am hobbling around on my heel because my toes are swollen and throbbing. Not conducive to high speed tackling. So my work around the house will have to be a bit more slower paced tonight and tomorrow. But at least I got the birthday parties finished!