This post may contain affiliate links. Read my disclosure policy here.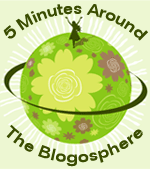 CONTESTS & GIVEAWAYS
Win a beautiful coffee table book – The Hawaiian House Now – which highlights some gorgeous residential Hawaiian architectures. To enter, just stop by An Island Review before January 8th and leave a comment saying what your favorite thing about Hawaii is.
At An Island Life, I'm also giving away five desktop calendars from momAgenda. Stop by before January 9th and mention your favorite item from the momAgenda site.
Lookit! I Spy . . . is giving away a Omron HJ-112 Digital Premium Pedometer, just in time for those New Years resolutions! To enter, just stop by the giveaway post and leave a comment before January 9th.
Want to get organized in 2008? The Organising Queen is giving away a $25 gift certificate to the Stacks and Stacks store. All you need to do is blog about her e-course and link back to the

giveaway site. Deadline is January 1th.
Enter the Circuit City Sweepstakes before January 14th and you could win one of twenty-eight Zune MP3 Players being given away!
Belt out your best rendition of Nicole Scherzinger's "Baby Love" and you could win a 40″ Samsung LCD HDTV and Samsung MX10 flash memory cam. For more info, stop by Brickfish Entertainment before February 4th.
Michelle of Scribbit is holding her monthly Write-Away Contest. This time the theme is "The Great Escape". Enter before January 20th and you could win a copy of The Double Musky Cookbook and a cool button for your sidebar.
Looking for a good book to add to your library? Vader's Mom is giving away a copy of A Soldier's Promise by Cheryl Wyatt. Stop by before January 7th and leave comment.
Start getting your prizes ready because Bloggy Giveaways will be hosting her quarterly Bloggy Giveaways Carnival beginning January 28th!
Prilosec OTC is giving away a total of four trips to Super Bowl XLII. Each Grand Prize winner will receive two (2) tickets to Super Bowl XLII on February 3, 2008, one hotel room for four (4) night's accommodations at a hotel of the sponsor's choice and $1,000 in spending money. Additionally, more than one hundred instant winners will receive other prizes, including an autographed Brett Favre Mini Football Helmet and $25 VISA® Gift Cards. For more information, stop by the Winning Play Giveaway before January 15th.
A Frog In My Soup & Sweet 'n Simple Design are giving away a new blog design for one lucky blogger looking for a make-over. To enter, stop by before January 30th for all the details.
Everything Mom is also giving away a copy of a great book entitled The Lost Memoirs of Jane Austen by Syrie James. To enter, just leave a comment before January 25th.
NEW SITE
Teen Lit Review is a new blog where you can find detailed Christian-centered book reviews for all genres of 'tween and teen books. Their goal is to be a helpmate to parents in finding suitable books for their teens.
ANNOUNCEMENTS
The Eighth Annual Weblog Awards (The 2008 Bloggies) is now open for nominations. You have until January 11th to nominate your favorite blogs!
If you would like to have a post on your blog featured in 5 Minutes Around The Blogosphere, please send us an email at features5minutesformom at gmail dot com and we'll see if it can be arranged.
Kailani can be found at An Island Life and An Island Review.