This post may contain affiliate links. Read my disclosure policy here.
Red Ribbon Week is a national celebration which focuses on alternative activities to help prevent alcohol, tobacco and other drug use by our youth. This year the national celebration will happen the week of October 25, and while it has had various messages over the years, the focus has always been somehow related to the decision to stay drug-free. As a school counselor, my focus is teaching drug prevention and the importance of making healthy choices.
Search Institute has identified Resistance skills as one of the 40 Developmental Assets. Research shows these are characteristics of healthy, caring, resilient kids. The more assets youth have, the more likely they'll resist risky behaviors in the future.
How do we build resistance skills in our kids?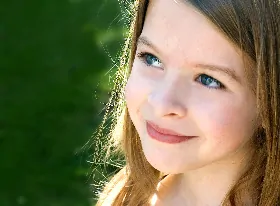 Give choices. One way is to learn for ourselves the power of choice. The more choices we give our kids along their path to independence, the more confidence they'll have in their own ability to make positive choices for themselves.
Educate. We can't expect our kids to make smart choices for themselves if we don't help them to become smart about the decisions they're making. We need to educate our kids about the dangers of drugs and other risks, and they're developmentally prepared to learn about these things at an earlier age than we're sometimes aware.

Listen. The more we make ourselves available to hear about the stressors our kids face, the more likely they'll continue to share when the decisions get difficult. If we want to be a sounding board for the tough stuff as teenagers, we need to listen to the idle chit-chat in elementary school as well.
For more information about helping your kids say "Yes" to positive choices, please visit the following articles:
http://kidshealth.org/kid/stay_healthy/index.html
http://www.mcgruff.org/
http://www.dare.com/kids/index_3.htm
http://www.teachkidshow.com/teach-your-child-how-to-make-good-choices/
How do you teach your kids to make positive choices?
Thanks for joining in to build assets in your kids! I look forward to seeing you again next month for Positively Speaking.

Kelly Curtis is a Wisconsin school counselor and author of Empowering Youth: How to Encourage Young Leaders to Do Great Things. To read more about Kelly, please visit her Weblog, Pass the Torch or follow her on Twitter.