This post may contain affiliate links. Read my disclosure policy here.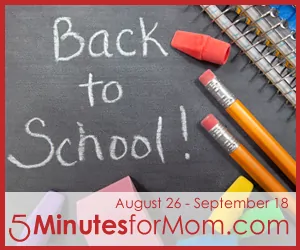 The time has come to announce our lucky winners in our Back To School Giveaway. We have some FUN prizes to award tonight. So, let's get started shall we?
First we have a lucky winner of an Epson Perfection V33 Scanner.
The Epson Perfection V33 scanner is here to meet the needs of not only parents and teachers, but of students needing to scan reports, photos and even 3-D objects. It's the perfect tool.
The Epson Perfection V33 scanner can also scan oversized documents which can then be stitched together automatically using the included ArcSoft Scan-n-Stitch™ Deluxe software – great for completing large-sized school assignments and projects.
For our busy students, Epson's energy-efficient ReadyScan™ LED technology, which ensures fast scans with no warm-up time, will help cut back on homework time.
Congratulations to comment #50, Angie V. You have won an Epson Perfection V33 scanner!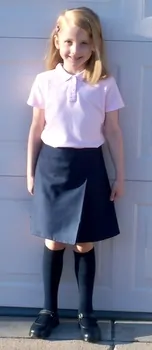 Our next prize is a full uniform from Lands' End!
While shopping for Back To School, it is important to consider products that are made to last. I know that my daughter is rough on her clothes. She works hard and plays hard and her clothes definitely show signs of wear by the end of the day.
That is why I turn to Lands' End for her back to school needs.
Lands' End is actually one of the stores her school requires us to purchase uniforms from. She wore only Lands' End uniforms last year, even though we had the option of one other retailer.
Best part: With Lands' End, all items are Guaranteed. Period.® If you're not satisfied with any item, simply return it at any time for an exchange or refund of its purchase price. You can't beat that!
Our winner will receive a full uniform, which includes one top and one bottom of her choice. Congratulations to comment #15 Migdalia.
Our next winner will be picture perfect in our $50 Snapfish Giveaway.
Teens will love the magnetic photo collages that they can place inside their lockers. Or they can begin their very own photo books to commemorate a dance, team accomplishment, or school trip.
The photo skins are also a creative way to add a touch of personalization to their iPods, iPhones, laptops, cameras and more.
Photo magnets and a photo mousepad would be great touches to a college student's dorm room. Your students can also add up to 30 of their own photos to create their own collegiate blanket. There are over 50 different college and university designs to choose from.
For busy parents, Snapfish offers personalized notebook planners, wall calendars and collage poster calendars to help keep students' activities organized.
Congratulations to comment #23 Sarah. You have won a $50.00 Snapfish Gift Card.

We have another gift card to award to a lucky reader. This time it is a $100 Gift Card to Old Navy!
Old Navy is a staple stop for shopping any time of year, but for back-to-school it's a must.
When I shop at our local mall, Old Navy is one of the stores I go to first. But this year I decided to do all our back-to-school shopping online.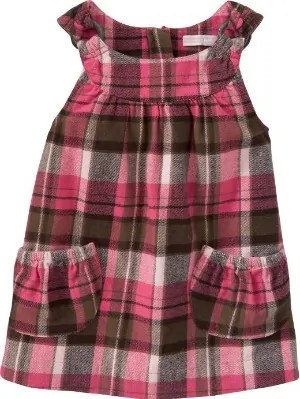 Old Navy has a US site and a Canadian site which works extra well for Janice and I as we can shop at either. The Canadian one is ideal as we can ship directly to our homes and if we shop on the US site, we just ship our items to our US mailbox just across the border.
Our friends at Old Navy sent us a $100 gift card for some back-to-school shopping. We bought matching dresses with tights for each of the girls, a pair of shorts for Jackson (since he's like his dad and wears shorts 11 months out of the year) and one extra dress for Julia (don't tell Jan).
I can't wait to see all three girls head off to school in their matching dresses… they LOVE to all dress the same (and the twin in me and Jan can't help but give in to the temptation).
Congratulations to comment #137 Michelle. You have one a $100 Old Navy Gift Card!

Finally we have another back to school prize from our friends at Lands' End. In our Lands' End Backpack, Lunch Box and Graphic Tee Giveaway.
I absolutely adore the collection of graphic tees that Lands' End offers. As a mom of both boys and a girl, I like that I can find designs that each kid would love. I can do all of my shopping at one place, which makes life so much easier. And as long as I match up their measurements to the sizing chart on LandsEnd.com, the clothes fit my children perfectly. It is a nice alternative to bringing all 3 kiddos with me to the store.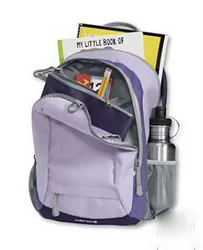 My daughter loves her Lands' End ClassMate® SmallHaul backpack that we were sent to review. It is the perfect size for her petite frame.
This year, I started doing Bento lunches for Audrey. Having a lunch box that will keep her food cold is important to me. Lands' End Lunch Boxes and Lunch Sacks are designed to match their backpacks. So the Girls' Solid ClassMate® SmallHaul Deluxe Lunch Sack fits Audrey's backpack perfectly. And it is insulated and tested to keep her lunch cold for 5 hours, as long as I include an ice pack.
We have one graphic tee, backpack and lunchbox to give to our lucky winner, comment #100 Christina.
An email has been sent to all of our winners instructing you on how to claim your prize. You can also email us at contests5m4m(at)gmail(dot)com.
Thank you again to all of our prize sponsors.