This post may contain affiliate links. Read my disclosure policy here.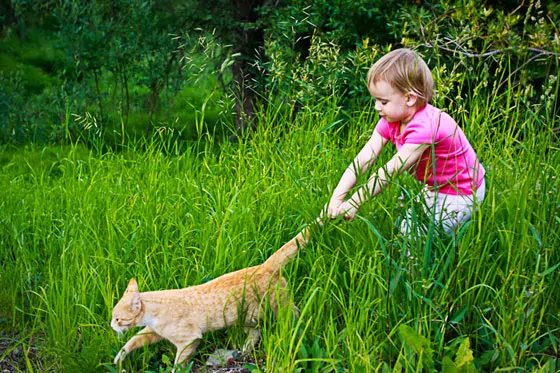 "Here Kitty Kitty…"
Olivia "playing" with the mouser cat at a lake we visited this summer with my in-laws. That poor cat — Olivia just couldn't get enough of it! And this time she sure did a get a handful of it, at least for a split second.
Here is a fun thumbnail linky…
But if you prefer the old style, you can use this linky:
Thanks to Uisce for creating Wordless Wednesday.

Written by Janice, co-founder of 5 Minutes for Mom
You get our feed right?