This post may contain affiliate links. Read my disclosure policy here.
Perhaps the hottest topic in the blogosphere the last couple years — bloggers and compensation.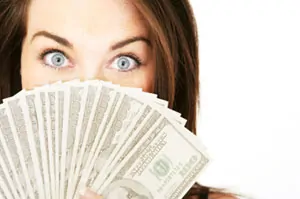 Experienced bloggers are powerful influencers, rich with talents and social media knowledge. We are extremely valuable to companies, helping them share their message, build relationships and trust with consumers, and navigate the waters of New Media.
Many of us work full time in the social media space and, as professional bloggers, need to be compensated for our time.
But then the questions loom: When, how, and for what should a blogger be compensated?
ROI
It all comes down to ROI — Return On Investment.
Companies should not be the only ones evaluating ROI. Everything we do as bloggers should be based on our Return On Investment.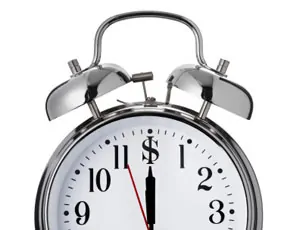 Are we investing our time, assets and blog content wisely? Are our decisions adding to the value of our blog/brand/business? Does the investment require compensation to warrant our time, influence, or blog real estate?
But therein lays the reason for the confusion.
ROI can be relative — even subjective.
What is valuable to one blogger may not have the same value to another.
Different Goals
Everyone's goals are not the same.
Some bloggers are hobbyists, enjoying the blogosphere as a part time passion. They are not trying to provide for their families through their time online.
Others of us are working hard online, not only because we love the art and community of social media, but because we are choosing to invest our time as a means to earn a living. It is our passion, but it is also our job.
We are business owners, making decisions that contribute to our product and our bottom line.
Some blogs benefit from giveaways, coupons, and product reviews. Their readers come for that content.
Whereas on other blogs, hearing about products weakens the blog and frustrates readers who do not come for that content.
For each of us, the key is to understand what benefits our blogs and our readers. We have nothing if we don't have a good product.
Therefore taking our goals into consideration is key in evaluating our ROI.
Different Value
Every blog and blogger has different value/worth.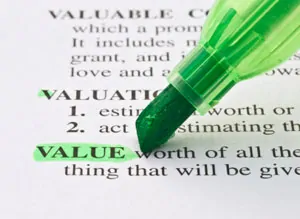 A blog with 50,000 page views has less influence and reach then a blog with 500,000 page views. A blogger with 5,000 Twitter followers has less influence and reach than a blogger with 50,000 followers.
Not only is compensation going to vary for different bloggers, but decisions will vary.
A very well established blog does not need the traffic boost of a giveaway or the keyword searches of celebrity or product focused content the same as the newer or smaller site might.
And again, because of the different nature of blogging content and goals, hosting a giveaway may "cost" or "benefit" one blogger more than another.
So WHEN Should a Blogger Charge for their Services?
After evaluating the ROI for a post, project, campaign, etc., and determining whether we require compensation, when is it appropriate to charge for services?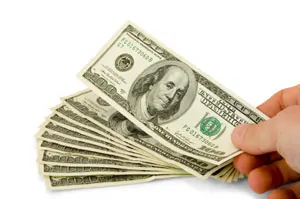 In general, a blogger should receive compensation when we are working to promote and build a company: lending our likeness or brand, representing as a spokesperson, writing for their website, building their community, consulting, etc. And most often, that compensation should be financial, not merely exchange for exposure, traffic, or products.
But, of course there are exceptions and negotiations will vary depending on bloggers.
Reviews = Earned Media
Most of us agree that a typical "review" should not be paid. A "review" is an objective, un-biased report on a product that a blogger determine adds value to our readers and our blog.
Therefore, for example, I will review an iPhone app for toddlers because I decided that information added value to my readers and my blog.
I will not review an item if the cost of writing and publishing that review does not add value to my readers or blog or fall in line with my goals — or if I simply don't have enough time!
We rarely run "reviews" because our audience prefers giveaways, along with our personal opinions on the product. (More on giveaways below.)
May I emphasize here that there is nothing wrong with a blogger enjoying the chance to receive a product, test it out, report it on their blog, and disclose that they received the product sample. They are not doing anything wrong. That decision worked with their own ROI.
In the same way, blogger outreach programs which offer products to bloggers can be a good thing for many bloggers. Receiving a certain product that interested them and posting about it may be fun and worth it for them and their readers.
BUT at a certain level of traffic and workload, most established bloggers with blogs that are not specifically based on product reviews will not do product reviews.
Note: Bloggers rarely return product samples. We are independent writers, with no shipping departments! We cannot afford the time and cost of shipping products. However, we DO disclose on review posts that we received product samples.

Sponsored Content
Sponsored content can include sponsored posts, sponsored videos, sponsored series, sponsored pages, etc.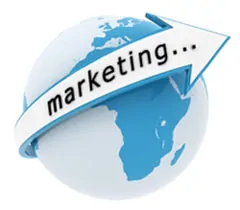 Sponsored content is not a bad thing!
There are two critical factors to GOOD sponsored content.
First, it needs to be authentic, honest and in your own voice. It should add value to your site and benefit your reader.
Second, it must be clearly disclosed to the reader, (and the earlier on in the material the better,) that it is indeed sponsored.
Most bloggers, (at least everyone I know and respect!) would never allow anything to be published on our sites that was dishonest or misleading to our readers. Our integrity and the relationship we have with our readers cannot be bought!
Giveaways and Contests
As it has been well documented, giveaways and contests require work from a blogger! They are time consuming and take us away from producing content for our sites.
But they also can add value to a blog, IF giveaways or contests are what our audience wants.
At 5 Minutes for Mom, we ask for a giveaway administration fee to help cover the costs of running our giveaways. We have paid staff and appreciate it when companies recognize that we are conducting a service for them and help cover the associated costs.
However, we also sometimes waive that fee if we determine that the ROI is enough to justify the time and costs for running that giveaway. How much will our readers enjoy the giveaway? Will it bring in significant traffic? Will it add value to our site? Do we have the time or staff to write and run the review? After considering questions like these, we will determine whether or not to run that giveaway.
When we run our giveaways, we, (this included our writers,) always write them from a personal perspective, with our mom blogging voice. All of our content must be in line with our blogging goals.
Content, Consulting, and Community Building
When we are "working" for a company, explicitly benefiting their business and not ours, we must be compensated.
If the ROI does not fall in our favor, we must be compensated accordingly or pass on the "opportunity."
For example, writing content for a company's site should be paid work! I write for Cascadian Farm and they pay me well for the content I provide for them.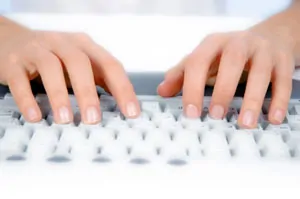 Sometimes bloggers are approached to write for company sites (brand new sites at that!) and to help build that community in exchange for "exposure and traffic." This is ironic since the reason they are coming to bloggers is usually that they do not yet have an established site! That link from a new site most often does not add up to the value of a blogger taking time away from their own blog (and family!) to create content and build community for a company's site.
For more on bloggers writing for free, read Melanie's discerning post Why Do Bloggers Continue to Work for Free? and Kelby Carr's post Mom Bloggers Deserve to Get Paid.
NOW, if The Pioneer Woman offered me a chance to write on her site I would jump to my computer and start typing! The exposure and credibility of writing for The Pioneer Woman screams ROI!
Guest posting and contributing on group blogs, fellow blogger's sites, etc. is an important way to establish your name, get experience, and drive traffic to your site. But developing regular content and building community for a company's site should usually be paid work.
Brand Ambassadorships, Spokesperson Work, Conference Sponsorships, Integrated Campaigns, Contests, Promotions, and More!
There are endless options of how companies can partner with bloggers to spread their message with unique and effective campaigns.
Having bloggers represent brands, similar to athletes and celebrities representing brands, is one of the best ways companies can build their presence online and bloggers can earn a living.
At 5 Minutes for Mom, we prefer to work with companies on customized, integrated campaigns that include all different kinds of promotion. We partner with companies in which we believe and align ourselves and 5 Minutes for Mom with their brand.
These partnerships are ideal for bloggers. They are based on cost per influence, not just cost per impression. A blogger's value is generally found in more than just the page impressions on our blogs.
Customized partnerships can take all a blogger can offer into account — their talents, creativity, content, experience, social media footprint and reach, and more — and give a company a comprehensive, authentic platform. Aligning brand and blogger, not cost per impression campaigns, is the future of blogger compensation.
Advertising and Media Buys
Whether you are using Ad Banners with Pay Per Click (PPC) through a provider such as Google AdWords, Cost Per Impression (CPM) through an ad network such as BlogHer, selling your ad space directly yourself, or using your ad space to promote your customized campaigns, sponsorships, ambassadorships, etc., your advertising real estate on your blog is one of your most valuable assets.
While banner ads are not usually the most effective way to influence your readers, they are still incredibly significant. Bloggers know this from firsthand experience. We regularly and successfully use "badges" to spread our brand, our events, our conferences, etc.
At 5 Minutes for Mom, we choose to not be a part of an ad network so that we can personally determine how to use our advertising space, reserving our most prominent ad spots for companies for whom we are working as spokespeople or to promote our sponsored campaigns, etc.
How Much Should a Blogger Charge?
Since blogs and bloggers have different goals and value, ROI will vary accordingly. As well, there are other factors such as supply and demand that come into effect. Therefore, since fees that bloggers charge depend on multiple factors, rates will fluctuate.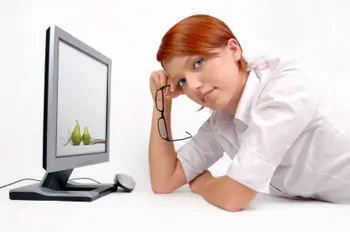 Determining what the market will hold and what is a fair amount for your services is an ongoing effort that will continue to evolve as your experience, influence and numbers grow.
Publishing how much one blogger is paid is not appropriate and can actually hurt the business of blogging.
Each blogger has to evaluate their values and goals individually, and often that fluctuates on a project by project basis.
Jennifer James, one of the wisest voices in the mom blogging space, just published an insightful post, Money Talk: Should Mom Bloggers Discuss What They Earn?.
Remember, some campaigns benefit a blog and some are costing a blog, so compensation may reflect that value.
I do have some private and confidential conversations with fellow bloggers about ballpark compensation figures, but we don't discuss actual figures for specific campaigns. In fact, sometimes disclosing those figures would be breeching a contract.
The keys to blogger compensation are for companies to respect professional bloggers' work and value, and for bloggers to understand our goals, know our value, and recognize when it is fair and appropriate to be paid for our work. Then, let the negotiations begin!

P.S. For more fantastic information about blogging as a business and how to earn an income online, read Esther Crawford and Jennifer James' free e-book, From Blog to Business.
Written by Janice Croze, Mom Blogger and co-founder of 5 Minutes for Mom.
Tweet with us @5MinutesForMom