This post may contain affiliate links. Read my disclosure policy here.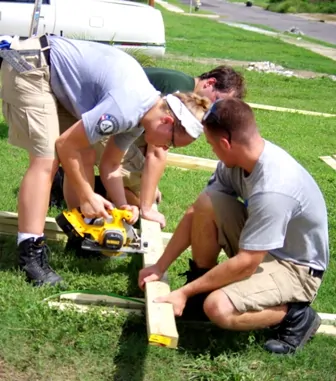 Two weeks ago, I spent the weekend in New Orleans covering the 5 year remembrance of Katrina. I didn't know what to expect going down there. I wasn't sure what I would see or even what I would write about. Little did I know, however, that the brief two and a half days I was there would leave a profound impact on me in a most simple way.
I had the unique privilege to speak with Kevin Brown, Chief Managing Officer of Sears Holdings. As we spoke about Sears involvement in post Katrina New Orleans and, specifically, their involvement with Rebuilding Together to outfit 50 home with more than 150 new Energy Star appliances, I asked him how exactly Sears was able to raise $12 million over the course of the last five years. This staggering amount of money has allowed them to be part of such large initiatives and to bless countless homes with needed appliances.
"Well," Kevin replied, "We've done it through our customers. We have, of course, done several large fund raising drives, but the bulk of the money raised has come through donations by Sears customers."
"How do customers donate?" I asked.
"At the end of each purchase, a sales person would ask if they wanted to add a dollar to their purchase," Kevin replied. "It appears that many people said yes."
This really surprised me. Because I have been asked before at check out registers if I would like to donate a dollar to some charity or other. Sometimes I say yes, but there have been times I've said no. I don't know why. It's just a dollar. I think it's because I wondered if my dollar would really make that much of a difference and I just used that as my excuse to hoard my money.
A dollar makes a difference. Remember Brenda Wheeler? I would venture to say that one person's dollar changed her life. So take courage the next time you're at the cash register and you're asked to make a dollar donation. Your one dollar could alter the course of someone's life forever. What is pocket change to you, is gold to someone else.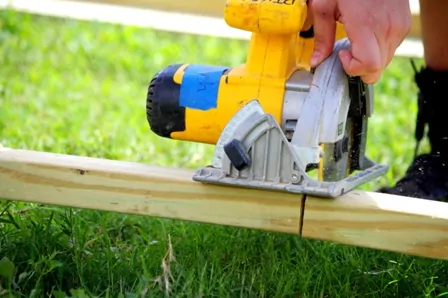 I was also encouraged by the hundreds of volunteers who sacrificed time and money to help rebuild homes in the Gentilly nieghborhood. I met one couple from Washington state who were on their 13th trip to New Orleans since Katrina. That's thirteen trips in five years across country! Talk about a sacrifice.
I've always wondered how effective volunteers really are – particularly in a case such as this one where you were asking many people without building experience to…build stuff. Was that really the best idea? What if the folks in Gentilly ended up with a bunch of crooked fences and shoddy work?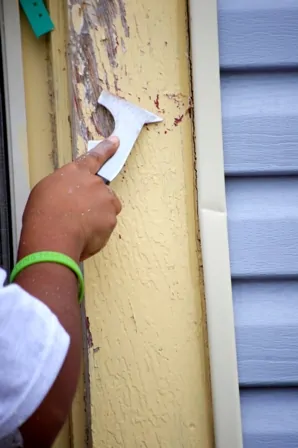 Again, that is selfishness. My time building Ms. Wheeler's fence was valuable – even if all I did was hold the level to make sure the boards were laid correctly. My holding the level ensured that her fence was straight. Could she have gotten a nicer, better fence built by a group of experienced builders? Sure! But she didn't care. She was thrilled by what we offered and we were honored to do it. And in the process I met a great group of kids who were hard working and had hearts of gold.
And one of them told me he thought I was just another college student in to help. I asked if I could adopt him and bring him home with me…
So don't sell yourself short when you're questioning whether you have the power to make a difference in someone's life. The thing that makes our country great is our ability to step up to the plate and help out those who need us. As Gary Officer, President and CEO of Rebuilding Together put it, "America's greatest strength is the love and sacrifice of her people. No other country mobilizes in crisis like America."
Thanks to Sears and Rebuilding Together for sponsoring this trip.

Written by 5 Minutes for Mom Contributing Editor, Kelli Stuart