This post may contain affiliate links. Read my disclosure policy here.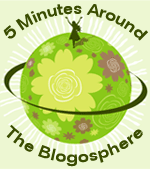 CONTESTS & GIVEAWAYS
Over at An Island Life, you could win $25 to Out to Tea hair accessories, a pair of babylegs in your choice of prints from Queen Baby Bean, or a Happy Couple from Mom Spit.
An Island Review is giving away a That Baby CD/DVD set. Stop by to read my review and sign-up to win a set of your own!
Capturing Today is having a Holiday Spirit Giveaway every Tuesday from now until Christmas. Stop by and check out what's up for grabs this week!

Scrapping Servant is organizing a group giveaway – Thankful for Friends. If you'd like to join her by giving away something on your site, stop by there before. What a great way to get into the giving spirit!
Home Depot is sponsoring two great holiday contests:
Dream It. Shoot It. Win It. – The Home Depot is giving away a $25,000 gift card (and many more
prizes) to the best YouTube video entry showcasing the projects consumers would like to tackle around the house. Deadline to enter: December 15th.
Light Up The Neighborhood – Customers are invited to share and discuss photos of their favorite holiday decorations. You can help select the best photos, which will be worth a $2,500 Home Depot gift card and other prizes. Deadline to enter: December 21st.

If you're a parent, then you're probably familiar with Leap Frog. They're currently holding a Learning Moment's Contest where you could win $25,000 towards your child's college tuition and $500 of Leapfrog products. To enter, all you need to do is capture and share a video or photo of your child demonstrating a learning moment. For more information or to submit your entry, stop by Leap Frog today!
Memarie Lane is having 3 great giveaways. You could win a Sporty Smurf Cup, an item of your choice from the creative Northwind Shop, or a $10 gift certificate to Paola's Store. For more information, stop by before November 22nd.
Stop by mymommybracelets.com and participate in their 12 days of Christmas Giveaway. Starting November 26th, there will be at least 2 giveaways a day for 12 days. Stop by there and check out all the great sponsors participating in this event.
GREAT DEALS
If you're planning on traveling this holiday season, T-Mobile has a great deal for you! Sign-up to become a T-Moblie myFaves customer and receive a free flight voucher (value $300) from 59 major cities to 1 of 10 exciting destinations. For more information or to sign-up, stop by T-Mobile before November 25th.
Get a free Milkshake from your local Arbys! You can get your coupon here.
COMMUNITY AWARENESS
In conjunction with the "Toys for Tots" organization, Twirls for Girls are providing 2 free patterns to make a doll twirl skirt and top for people to make and donate to their local "Toys for Tots" units. Each person that donates a twirl skirt, top, or buys a participating pattern (where 100% goes to Toys for Tots) will get an entry to win some fabulous prizes. What a win-win situation!
If you're as confused as I am about what's safe in the toy industry, Mamanista has put together a helpful list of retailers who provide safe, non-toxic, lead-free toys and gifts. Go check it out!
Did you know that tomorrow, November 19th, is World Child Abuse Prevention Day? If you'd like some suggestions on ways that you can get involved, stop by this site for more information.

Mattel and Barbie have recently launched a new global initiative – We Believe in Girls – aimed at improving and inspiring the lives of girls worldwide. We believe a happy, playful and supportive girlhood leads to happy, creative and powerful women. This site offers everything from message boards to polls to relevant articles and links to parenting point-of-views from around the world.
How would you like to help a few great charitable organizations with just a click of the mouse? All you need to do is click this link and select which charity you'd like to help. Tiny Prints will donate $0.10 each time someone participates at no cost to you. What a great way to help make a difference!
ANNOUNCEMENTS
KidZui has developed an exciting and fun new kids browser and online service that allows children to safely and independently explore the internet and exponentially open up their internet worlds. They are looking for 1500 Moms to sign-up and test this beta program. If you're interested, you can check it out here. Thanks to Jennifer of Snapshot for the hat tip!
Real Life is having a different kind of Blog Carnival called My Least Favorite Things. "I want to hear about all the useless, ear-splitting, messy… insert negative adjective here… gifts that you will warn us about. This is a "what NOT to give" carnival." The first edition will be open for participation on November 20th.
At An Island Life, I have a Christmas Ornament Exchange going on. If you'd like to join in, please sign up before midnight HST, November 22nd. Partners will be announced the day after Thanksgiving.
If you would like to have a post on your blog featured in 5 Minutes Around The Blogosphere, please send us an email at features5minutesformom at gmail dot com and we'll see if it can be arranged.
Kailani can be found at An Island Life and An Island Review.