This post may contain affiliate links. Read my disclosure policy here.

Project to Tackle: Unpacking and Laundry
There is one thing I hate almost as much as packing – unpacking and all the laundry that goes with it.

And although our Bible camp is one of my favorite places in the world, packing and unpacking for a week at camp is a huge undertaking which I never look forward to.

You see I was high maintenance, over-packing girl even before I had a child – now it is just plain embarrassing how much luggage I take.

As well, my husband is the program director so he has extra stuff to drag up to the island. Let's just say it is a good thing he has a truck or else we would never get all our stuff home.

So here is our luggage after unloading the truck. Yes – horrific. Now just imagine all the filthy laundry crammed in there.

Yes – feel sorry for me.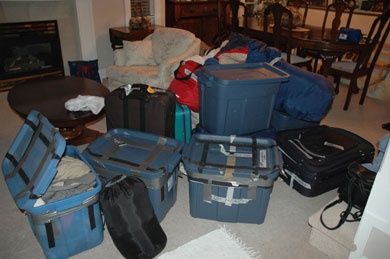 It took me a couple days, but all the laundry is done and almost all of the toys and other items are put away.
And here is my living room today.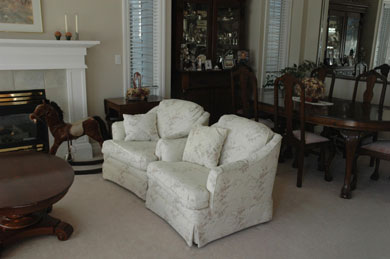 Wow – feels good.
But we are going camping with my in-laws in a couple of weeks, so I will have to start all over again really soon.
Oh well, the fun we have makes it all worth it.
Join Us For Tackle It Tuesday

Each week on Tuesday, we are posting before and after pictures of a project or trouble area that we tackled this week.

I will link to any of you who are also playing along, so add a comment and/or email me. Find out more about Tackle It Tuesday here.

The project can be little or big – whatever you want. Basically, Tackle It Tuesday is about giving ourselves incentive, deadlines and satisfaction in getting our household tasks done.