This post may contain affiliate links. Read my disclosure policy here.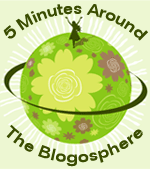 CONTESTS & GIVEAWAYS
At An Island Life, I'm currently giving away a BusyBodyBook Planner and a $30 gift certificate to Arte Bebe. There's also a Halloween Costume Contest going on so stop by and vote for your favorites!
Win one of four copies of the wonderful heart-warming children's book – I Love You More by Laura Duksta at An Island Review.
The Toy Industry Association is sponsoring the Play is Forever Sweepstakes. Twenty lucky winners will receive $250 to spend on toys and games at Amazon.com! To enter, just submit your favorite memory of play. This contest ends on November 30th.
oh amanda is getting a jump start on celebrating Christmas! Beginning tomorrow, she'll be giving away some really cool prizes at her site. Stop by there to join in on the fun!
Mommy Bytes has 6 more HP Photo Books to giveaway! To enter, just post the following sentence on your blog – Angela at mommy bytes is giving away six HP Photo Books. – then suggest a photo book theme. Don't forget to let her know in comments that you're participating. You have until November 15th to enter.
If you're looking for new books to add to your library, Cool Zebras is giving one away every week until the end of November. To enter, place her "Celebrate at the Zebras" button on your blog sidebar for whatever week you want to be considered for or you may write a post telling your readers about the contest. Then let her know in comments that you're participating and which book(s) you're interested in.
Here's a contest for artists of all ages – The Taro Gomi Squiggles & Doodles Creativity Contest. For more information, stop by there before November 15, 2008.
Memarie Lane is having a ScentSational Giveaway. Stop by there before November 9th for a chance to win an item of your choice from ScentSational Creations Candles and Critters.
Lunapads seem to be the latest rage in the blogosphere and Pediascribe is giving away a Lunapads Into Kit to one lucky winner. To enter, stop by there before November 26th with the answer to her posted question.
Boy, I sure could have used this when I was pregnant with my girls! Metropolitan Mama is giving away either a Preggie Pop Drops container (21 pieces) or a Preggie Pops box (7 lollipops). There will be two winners, one for each prize. For more info, stop by there before November 5th.
COOL SITES
There's a cool site on the internet called DadLabs – an edgy, fun and informative show for fathers and the women who tolerate/love them. Watch their video podcasts as they tackle everyday parenting issues from a Dad's point of view.
For those with little ones, when is the last time you went to the movies? For me, it was Heffalump! Really! Well, now there are theaters around the country that are joining Baby Pictures – Movies for Parents. At last, a place where parents and babies can enjoy the latest movies without the worry of annoying other people. Stop by National Amusements to see if a theater in your area is participating.
ANNOUNCEMENTS
According to Metropolitan Mama, the marketing agency – Matchstick – in cooperation with Dodge Motor Company is looking for 50 "social and influential moms" from 5 metropolitan cities around the U.S. to test-drive the new 2008 Dodge Grand Caravan for a week. It may sound too good to be true, but then again, what if it's for real? Go check it out!
If you think your teenager (grades 7 – 12) is a gifted writer or artist, you should definitely check out The Scholastic Arts & Writing Awards of 2008. The Alliance for Young Artists & Writers and its Regional Affiliates are reaching out to schools across the nation to identify America's most accomplished teen artists and writers. More than 30,000 teens will be recognized regionally and approximately 1,000 will go on to earn national awards. I'm not sure when the deadline is so stop by there soon!
If you would like to have a post on your blog featured in 5 Minutes Around The Blogosphere, please send us an email at features5minutesformom at gmail dot com and we'll see if it can be arranged.
Kailani can be found at An Island Life and An Island Review.