This post may contain affiliate links. Read my disclosure policy here.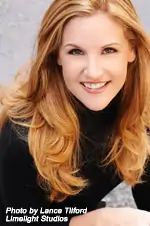 We love her! We adore her! We first met Danielle Smith from Extraordinary Mommy on Twitter. We became fast "online" friends.
It was such a treat to finally meet with Danielle face to face at Blogher '09. Of course we just had to pull her aside and ask a few questions.
In our interview, Danielle shared with us the story behind her site, Extraordinary Mommy. She also introduced us to the Give Good, Get Good portion of her site which is chock-full of ways that we moms can make a difference, while teaching our kids the importance of having a giving heart.
We have a feeling that after you watch our interview with Danielle, you will fall in love with her too.
Thanks to our Sponsors
Kmart Design sponsored our BlogHer 09 video shoot and again they are helping us bring more videos to you from BlogHer 10 in New York.
Help us thank Kmart Design for supporting mom bloggers!
Thanks Kmart Design!
Written by Janice, Mom Blogger and Co-Founder of 5 Minutes for Mom
You get our feed, right?