This post may contain affiliate links. Read my disclosure policy here.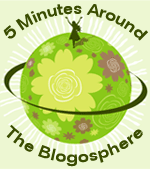 CONTESTS & GIVEAWAYS
Over at An Island Life, I'm having a few events going on right now:
Home, Hope and Future is holding a raffle type giveaway to help her pastor raise funds for his adoption from Vietnam. If you'd like to help out, for every $5 you donate you'll get an entry into winning some great prizes – A Tiffany's Necklace (silver oval tag), basket of professional beauty supplies, microdermabrasion set from Mary Kay, Pampered Chef basked of goodies, tickets to Sea World and a set of 25 customized Christmas Cards from Cardmychristmas.com.
Crunchy Domestic Goddess is giving away a Bitty Braille t-shirt of your choice. There are 3 steps you must follow to enter so check out her giveaway before November 5th.
The Truest Thing is giving away 2 pink bar boards with pink-handled paring knives from The Pampered Chef. There are a few steps to enter so stop by there before October 30th.
Submit your favorite recipe to the Taste of Home Halloween Spooktacular and you could win $500! Deadline is December 1st.
Laura Williams' Musings is giving away a bottle of Skin MD Natural. I have a bottle of this and I love it! Deadline: November 1st.
Enter the BlogHer Sweepstakes and you could win a trip with Juan Valdez to the Colombian Andes or a year's supply of rich, smooth 100% Colombian Coffee!
Enter the Vibe Sweepstakes for a chance to win an iPod Nano and $350 from American Express.
If you're still trying to win an iPod Nano (like me) here's another chance. Stop by It's Write Now and enter to win a cool 8-gig, red, iPod! All you need to do is mention this giveaway on your site and then link back before October 31st.
ANNOUNCEMENTS
Can't Leave Well Enough Alone is hosting a new carnival – Tell Your Story. Just post your birth or adoption story or link to one you've already written, then stop by her site on November 9th to sign the Mr.Linky. Once it's up you can start reading other amazing stories. Have some tissues handy!
COOL SITES
The MotherVerse Blog is a collaborative of 7 mama-writers and regular guest bloggers from across the US and world. Together they have just launched their Be Heard! Campaign allowing mothers from across the globe to submit a short work about their lives to the blog to be published. Stop by there for more information.
Looking for a good food fight? Eat Better America is a free web site designed to provide useful recipes, nutrition, and fitness advice for an overall healthier lifestyle. To make learning fun, they have designed the The Good Food Fight to help raise awareness of the healthy recipes featured there.
Looking for some tips on getting your kids to eat healthier? Wendy's has created a website called Mom-RD where registered dietitians teach parents how to better feed their families. Go check it out!
Time to Talk is a site that provides parents and caregivers with the resources they want and need to protect their children and understand their behavior. Maintaining an open dialogue with children throughout their teen years is a key component in keeping them safe, healthy and drug free.
FREE STUFF – Thank you to Laura of MomsBlogging.com
If you would like to have a post on your blog featured in 5 Minutes Around The Blogosphere, please send us an email at features5minutesformom at gmail dot com and we'll see if it can be arranged.
Kailani can be found at An Island Life and An Island Review.