This post may contain affiliate links. Read my disclosure policy here.
I have returned to the mainland after a week at away at Bible camp. (My husband volunteers at a teens camp, and Jackson and I get to go along for fun.)

So if you have wondered why I haven't been making my usual blog visits – I have been stranded on a beautiful island.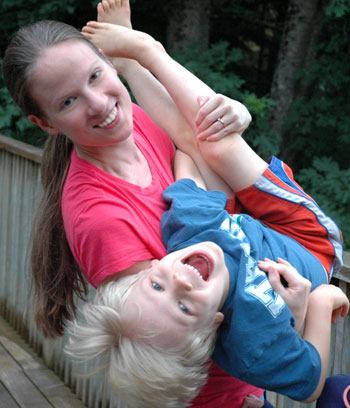 It was my first full week away since starting this blog and I definitely missed the blogosphere. Thanks so much for still dropping by and thanks to Susan for keeping things going in my absence.
So now I have days of unpacking and laundry to do as well as a week of blogging to catch up on. I am just wondering which will get done first… Thank goodness for Tackle It Tuesday – I can multi-task!
I hope to get to all of your blogs as soon as possible. I hope your summer is going great so far! Talk soon…