This post may contain affiliate links. Read my disclosure policy here.
I LOVE to shoot in low light conditions. The shots you get can be just unbelievably magical and convey a sense of wonder. The shot above was shot at 1/60 at f2.8 at 24mm at 1000 ISO. Here are some simple basic tips to shooting in low light if you are just starting out.
1. Turn off the flash.
2. Remember the lens length rule. 1/60 of a second if you are shooting at 60mm, etc. This is assuming there is no action or kids running around. If you have a point and shoot, play with your settings and see which ones will allow you to shoot in low light. Hey, it's digital so you can shoot as many as you want.
3. Use a tripod when you can. Ok, really…how many of us with kids are going to haul around a tripod with kids? But if you know ahead of time, you can bring a tripod. Or hold your breath, don't move, and shoot in continuous mode, shooting one shot after another.
4. Bump up your ISO. Your image will have more grain, but much less with the newer cameras. some point and shoots will let you control this feature so read your manual.
5. Open your aperture wide. That means take it to the lowest f/number you can f2.8 for some lenses or f4.0-5.6 for others.
Canon makes a beautiful little lens, 50mm that opens to a 1.8. This lens allows you to shoot in all sorts of situations that you normally wouldn't be able to be. And it's a steal at just over $125  http://amzn.to/tceUe and Nikon has one as well for about the same price. http://bit.ly/dDpDYk
Or you can do what Raul Touzon taught me in one of his workshops. "Skip all the rules".  He's a photojournalist. carries usually just one lens and no tripod. His shots are absolutely amazing! http://bit.ly/6gFULa. When I went to shoot fireworks this year, I thought of him, skipped the rules and got some pretty great results. http://bit.ly/pVQxv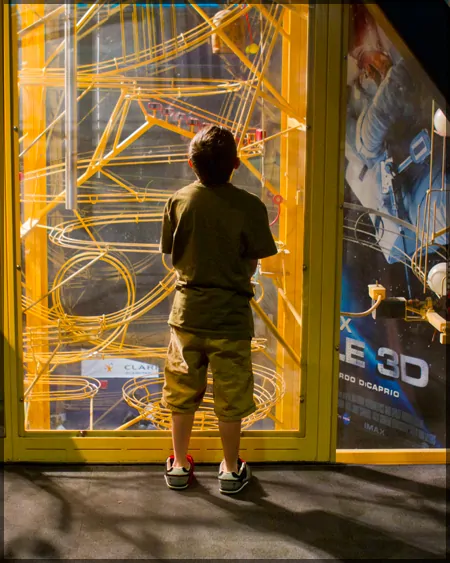 This was shots at 1/60 of a second at f3.2 at 24 mm at 1000. Good luck! I'd love to see some links with your results when you get a chance.
Written by 5 Minutes for Mom contributing editor, Marcel Walker.