This post may contain affiliate links. Read my disclosure policy here.
It's the height of summer and I'm trying to get out and enjoy it as much as I can with the kids. We visit the beach and the water park, eat veggies from our garden and eat meals outside. But sometimes you need a break from all that fun in the sun. And sometimes the weather forces a break with a rainy day.
One thing I've discovered as a mom is that fun with kids doesn't have to be difficult or expensive. Fancy toys are lovely, but a lot of the time the kids would rather play with the box they came in. So here are my cheap and easy suggestions for entertaining the kids indoors.
1. Build a fort. If you have a couch, some chairs and couple of blankets you can build a fort. Everyday activities are just that much more fun when you're in a fort. And fort-building is not only fun, it also gives your kids a chance to let their inner architects and engineers loose as they build.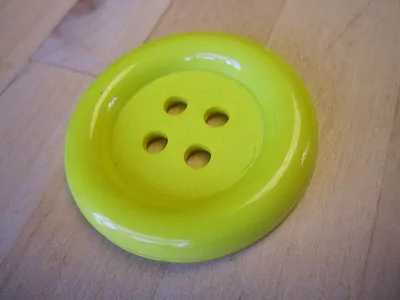 2. Find a button. My mom taught me this game when I was a kid and I loved it. One person hides a button (or other small-ish object) somewhere in the house. Then, as the other people search, the hider lets them know how close they are by telling them if they are "hot" or "cold". My 5-year-old daughter could play this game for hours.
3. Play with water in the tub. Kids in bathing suits, a bathtub, a few toys and washcloths, and a bucket of soapy water make for tons of fun. The tub is a great place for messy play, because clean-up is so easy. In fact, with this activity, you may even be able to get your kids to clean your tub for you. Win-win!
4. Make up a story. My 5-year-old and I like to come up with stories together. I provide the bare bones structure: "Once upon a time there was a ________ named _______." Then she fills in the blanks using her imagination. I love seeing how creative and funny she can be. And she loves that every story somehow involves a trip to Disneyland.
5. Do a puzzle. We have acquired a lot of hand-me-down puzzles. But even if you have to buy your own, you can often find them for next to nothing at a thrift store. I love puzzles because they're quiet, they're absorbing, and they're not sticky. Is it OK to admit that I really don't like sticky?
6. Cook together. They say that kids are more willing to eat food they've helped prepare, and they're right. Even really young children can pour, help with stirring or grease a pan. If it's really hot out you might not feel like turning on your oven, but there are plenty of no-cook foods you can make together. Salad, sandwiches and fruit skewers are three easy, kid-friendly hits at my house.
7. Throw a dance party. There is no more sure-fire way to turn my mood around than great music. Tasks that I don't want to do, like washing the dishes, are suddenly more fun when I'm bopping to the tunes. Kids are the same way. When I play their favorite music, they can't keep from singing and dancing along. And thank you to the wonder of internet radio, it's free and available around the clock.
What about you? How do you keep your kids entertained when you're stuck indoors? Please share your ideas!
Written by 5 Minutes for Mom Contributing Editor, Amber Strocel. Check out her blog, Strocel.com.