This post may contain affiliate links. Read my disclosure policy here.
Comment # 1602 (Yes, there were more than 2200 comments!)– Laura O'Neal
We are so happy to have been able to team up with Dyson in promoting and giving away one Dyson Pink All Floors vacuum.
And remember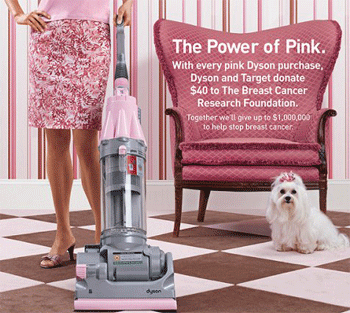 Dyson is helping to find a cure for Breast Cancer, by donating $40 of every pink Dyson purchase to The Breast Cancer Research Foundation, and giving another $400, the complete retail value of a vacuum, in honor of this promotion.
So go ahead and treat yourself. Click on over and order one today!