This post may contain affiliate links. Read my disclosure policy here.
You all are so awesome…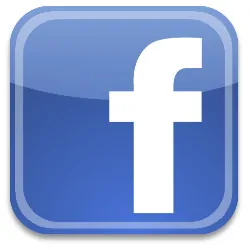 Just a few hours ago, we found out that the Rayovac Facebook page link that we've been sharing as part of our campaign with Rayovac was changed!
And at first we kinda freaked out, since we've been sending you to what is now a BROKEN LINK.
But we sent out an email to all of you on our email list and the response has been fabulous.
So many of you quickly fixed links that you had on your own sites and hopped over to "Like" Rayovac on Facebook at http://www.facebook.com/Rayovac
We want you to know how much we appreciate it.
Oh, and if you didn't receive that email, make sure you're on our email list because we send out lots of early notifications and other great stuff to our subscribers there.
Add your name here now.

Again, the updated link is http://www.facebook.com/Rayovac
After you "Like" Rayovac, remember to enter to win fantastic daily prizes over at http://www.rayovac.com/PowersYourSummer/.
And by the way, if we're not yet 'Friends' on Facebook,
you can find me at http://www.facebook.com/susan.carraretto
and Janice at http://www.facebook.com/janice.croze
and our page at http://www.facebook.com/5minutesformom.
And if you've got a page you want us to "Like", just let us know. You can post the link on the wall of our Facebook page and/or leave a comment here with the link.
We love helping you out… so please always let us know how we can help you!
Thanks again!
Susan
P.S. If you receive a friend request from "Rayovac Spectrum Brands", please do NOT accept it. That is not a legit account… The real page is at http://www.facebook.com/Rayovac.
That fake profile was part of the problem that caused the real page to have it's link changed.