This post may contain affiliate links. Read my disclosure policy here.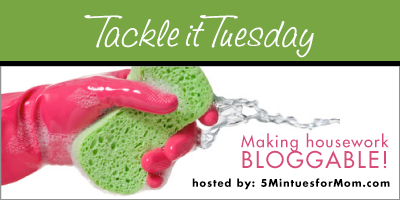 What are you doing this summer?
Most of you Americans are well into your summer vacations, but up here in Canada, as well as some of the Pacific Northwest, we haven't started summer yet!
Not only was school not out, Jackson's last day of school is tomorrow, but the clouds refuse to let the summer sun make her way through. We are still wearing sweatshirts most days with weather in the 60's!
This year, the cold weather has encouraged my denial that summer is coming and I have procrastinated organizing Jackson's summer calendar. To keep my very active son busy in the summer, I usually sign him up for lots of summer day camps.
But with school ending tomorrow and the thought of my easily bored son soon bouncing off the walls, I finally printed out July and August calendars and began mapping out Jackson's summer schedule, as well as our family vacation times.
(In case you are wondering, Olivia's summer plans are not nearly as complicated as Jackson's. I have childcare for Olivia while I work, so she will be continuing her routine of play dates and park visits. But I don't want to subject my eight year old son to hanging out with preschoolers! SO, summer costs me a fortune paying for individualized childcare. But that is what happens I guess when children are six years apart.)
Jackson's summer calendar kicks off on Wednesday when he heads off to our cabin for a boys' weekend with his Dad. Olivia and I are going to stay here because I have a Twitter party on Wednesday night (don't forget to join in Wed 7-9pm ET!) and a ton of other work to do.
Today, I signed Jackson up for four day camps, and along with our three family trips we have scheduled, Jackson will have only a couple weeks to drive me crazy flying his remote control helicopter into my head while I am trying to work. (And thankfully his Nintendo DSi will keep him busy too when I really need some peace and quiet!)
And the survey says…
All this summer prep made me curious what YOU are doing to keep busy this summer.
SO, I checked out the survey results from our Power Your Summer Survey with Rayovac.
According to the survey, I am not the only mom who struggles with bored children during the summer break.

68.3% of you said your children get bored and 73.7% of you sometimes struggle to come up with fun ideas to entertain your family during the summer.
And, I am also not the only one searching my local park and leisure guides for fun activities, 61.1% of you report that you research events and activities in your community.
Have you won yet???
Speaking of our Rayovac Summer Survey, don't forget EVERY day Rayovac is giving away cool summer prizes! Entering is super easy — "Like" Rayovac on Facebook at www.facebook.com/Rayovac and enter the promotion at www.Rayovac.com/PowersYourSummer for a chance to win daily prizes.
Oh — and remember — we have some summer night Twitter fun for you on Wednesday, 7-9pmCT with our Rayovac Power Your Summer Twitter Party. We have lots of prizes!
Are you getting any TACKLING done this week? Link up show off…
Tell us what you're up to with all your other tackles… housework and otherwise… add your link to your tackle in the MckLinky below!
Each week on Tuesday, we are posting before and after pictures of a project or trouble area that we tackled this week.

Find out more about Tackle It Tuesday here.
The project can be little or big – whatever you want.

Basically, Tackle It Tuesday is about giving ourselves incentive, deadlines and satisfaction in getting our household tasks done.

(It doesn't even have to be housework… just whatever is on your To Do list.)
If you tackled a project this week, just add a comment and add your link below.
Here is a fun thumbnail style linky…
IF the thumbnail Linky doesn't work for you — or you prefer the old style, you can enter in the linky below.
Written by 5 Minutes for Mom co-founder Janice.
You get our feed, right?
Did you know that Susan and I also have a pedal car store and a rocking horse store?