This post may contain affiliate links. Read my disclosure policy here.
What are you doing this summer?
Most of you Americans are well into your summer vacations, but up here in Canada, as well as some of the Pacific Northwest, we haven't started summer yet!
Not only was school not out, Jackson's last day of school is tomorrow, but the clouds refuse to let the summer sun make her way through. We are still wearing sweatshirts most days with weather in the 60's!
This year, the cold weather has encouraged my denial that summer is coming and I have procrastinated organizing Jackson's summer calendar. To keep my very active son busy in the summer, I usually sign him up for lots of summer day camps.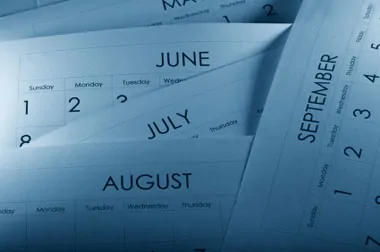 But with school ending tomorrow and the thought of my easily bored son soon bouncing off the walls, I finally printed out July and August calendars and began mapping out Jackson's summer schedule, as well as our family vacation times.
(In case you are wondering, Olivia's summer plans are not nearly as complicated as Jackson's. I have childcare for Olivia while I work, so she will be continuing her routine of play dates and park visits. But I don't want to subject my eight year old son to hanging out with preschoolers! SO, summer costs me a fortune paying for individualized childcare. But that is what happens I guess when children are six years apart.)
Jackson's summer calendar kicks off on Wednesday when he heads off to our cabin for a boys' weekend with his Dad. Olivia and I are going to stay here because I have a Twitter party on Wednesday night (don't forget to join in Wed 7-9pm ET!) and a ton of other work to do.
Today, I signed Jackson up for four day camps, and along with our three family trips we have scheduled, Jackson will have only a couple weeks to drive me crazy flying his remote control helicopter into my head while I am trying to work. (And thankfully his Nintendo DSi will keep him busy too when I really need some peace and quiet!)
And the survey says…
All this summer prep made me curious what YOU are doing to keep busy this summer.