This post may contain affiliate links. Read my disclosure policy here.
I grew up with God.
He was as much a part of my life as was my family. In fact, as a child, I often wondered how other children fell asleep at night without God.
My father was a minister and theological discussions were a part of my everyday life. As a young adult, I followed my faith and became a youth worker with Youth For Christ.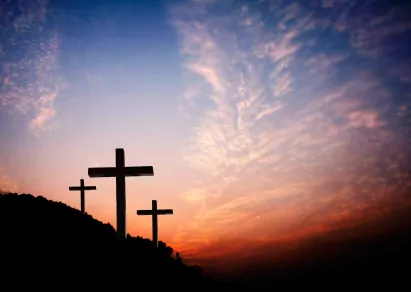 Over the course of my adult life, I have studied, explained and defended the Christian faith. Transient doubts about the existence of God may have passed through my mind but they never took root or weakened my faith.
A decade ago, my older brother decided he no longer believed in the God of the Bible. I remember the day my mother told me about the change in his beliefs. I wanted to get on a plane and fly across the country to shake some sense into him.
How could my big brother, whose faith had seemed as certain as mine, suddenly change his mind and question the existence of God?
A few weeks ago, my brother was here visiting. I hadn't seen him in five years. Because he understands how important faith in God is to our family, he refuses to talk to us about Christianity because he doesn't want to upset us. He doesn't want to discourage us in our faith or try to change our beliefs.
But, late one night, I asked him if it is really true — does he no longer believe in God?
We talked for a few hours. He emphatically denied the existence of God and a spirit world. He insisted that the Bible and organized religion are merely man's creation.
After a lifetime of faith, nothing has shaken me like this conversation I had with my brother. It didn't destroy my faith but it was the first time I have ever really wondered if maybe there really wasn't a God — that maybe when we die, we just die.
I still haven't completely recovered from that discussion.
I feel shaken; both from hearing my brother passionately deny his former beliefs and from having doubts attack my own faith.
So, as I revisit our conversation over and over in my mind, it has also made me curious – what do you believe?
What About You?
[poll id="12″]
I'd love to hear from you… Do you believe in God? Is He the God of the Bible? Have you had moments of doubt or have you changed your beliefs as you grew older?
P.S. If any of you are wondering if I might be wavering in my faith — No, I am not. This was just the most disturbing discussion I've ever had because it was with my brother.
Written by Janice, co-founder of 5 Minutes for Mom
I'd love to tweet with you @5minutesformom and @janicecroze