This post may contain affiliate links. Read my disclosure policy here.
I had so much fun tonight!
Well, it was fun AFTER we got our Internet access back up. For a few minutes I was cursing a storm upon myself.
"What was I doing?" You may ask.
Janice and I joined Kelly McCausey for her Hot Seminar Series. She interviewed us for the second of nine seminars being held each Wednesday evening throughout the summer.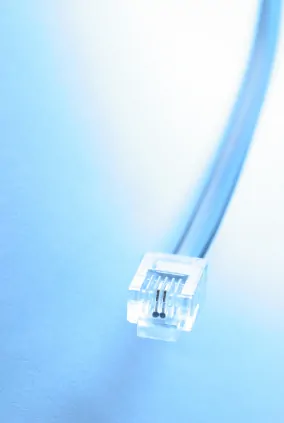 Five minutes before the call was to begin, I remembered that I didn't want any of our many phones ringing and interrupting us. Panicked that I'd left it to the last minute and no longer had time to run around the house and turn off all the ringers, I stupidly pulled the phone wires from the jacks in the wall… but accidentally also unplugged the DSL line.
I then went into full panic as Janice and I both freaked out as we could no longer connect to the webinar. I knew immediately what I had done, but then proceeded to mix up the lines when plugging them back in… and as precious seconds ticked by with everyone on the call wondering where we were, I cursed and cursed at myself as my husband, who happened to walk in the door right then, switched the wires around and rebooted the DSL modem.
And a couple of moments later, the panic was over and we were online again.
(Huge note to self… do NOT unplug DSL line right when you're due to speak on a webinar. And heck… perhaps label which wire is for the DSL line.)
Phew… Back to Business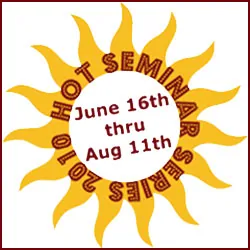 So with huge relief for our restored connection, I relaxed and had a blast laughing along with Janice and Kelly throughout the call.
You see, I always have fun talking about Blogging, Internet Marketing and Working at Home… it's just great to talk shop with other women who are excited about life online.
Kelly and the webinar attendees asked Janice and me a great variety of questions that had us sharing about…
How we found our way into the mom community,
Strategies for gaining attention and building key relationships,
How we started 5 Minutes for Mom and where we plan on taking it,
Tips on creating a mom blogging brand,
Creating content for your own sites, a network of sites and other social media networks,
How blogging, like the rest of life, is a lot about who you know and why that is actually NOT a bad thing,
And a whole lot more…

I can't believe how much we covered in a 90 minute webinar. (Okay… we did go over by a few minutes.)
We Really Should Do This More Often…
The webinar reminded me how important it is for us all to share our knowledge and experiences continually throughout the year, not just when we leave town for a conference… and these interview style webinars are perfect for us busy moms.
As I shared on the call, Janice and I are planning to incorporate much more content geared towards helping moms successfully work at home. We will be drawing from our seven years of experience online and bringing in experts like Kelly McCausey and many others.
But in the meantime… you can get in on this hot seminar series and listen to the call we did tonight as well as last week's seminar. Then you can join the next seven sessions live and/or listen to the recording afterward.
The price is crazy low…
The season pass for ALL nine seminars is ONLY $29!
And… to make it even more ridiculous, Kelly's letting us give you a 50% OFF Coupon Code!
Simply Click Here and use Coupon Code 48A945640F to reserve your seat now!
And remember, with your season pass all the seminars are available to watch online or to download as an MP3.
We had a great time sharing our knowledge and experiences on the call and we hope you love it. And I'm sure you'll love the rest of the seminars as well… I know I'm looking forward to listening to each one!
Written by Susan, co-founder of 5 Minutes For Mom
Tweet with me @susancarraretto and @5minutesformom
Disclosure: Please note that as speakers at the Hot Seminar Series, we are also affiliates.