This post may contain affiliate links. Read my disclosure policy here.
Today my son was wild — like a bucking colt in a closed corral who had just had his saddle removed and his bridle slipped off.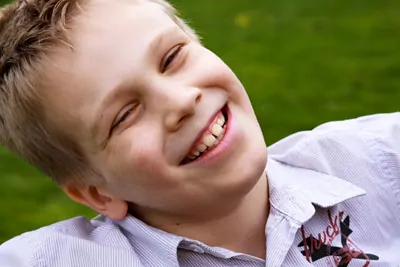 I couldn't keep him contained, so I sent him outside to play away some of his energy. But I knew it wouldn't run out. It is an endless source gushing inside him.
He was home after only a half a day at school. I had to pick him up because he was out of control — unable to sit down or do his work. He just flailed and talked and misbehaved even though the teacher's aid stayed by his side every second.
It was day two unmedicated and I was holding on until his 4pm doctor's appointment — as if there would be a miraculous new drug created in the last 24 hours he would proudly hand over to me when we went through the door.
We have already tried almost every ADHD drug available.
Two days ago, my son decided he didn't want to take his Adderall. He hates losing his appetite and not being able to eat lunch, so when I handed him his pill at breakfast he simply refused to take it.
I knew his doctor's appointment was only two days away and frankly, I wanted to see my son again — my unmedicated son.
You see, when he is on ADHD medication — stimulant or non-stimulant — he becomes a different child, an angrier, crankier, more argumentative child. His ODD (Oppositional Defiance Disorder) is exacerbated and he has emotional explosions, like a two year old tantruming. It is heartbreaking and exhausting for all of us.
So I wanted to check once more — just to see if maybe, maybe he could live without the meds.
It was a helpful experience for sure. But so disappointing.

I wish I could say that we made it, that with just a bit of extra help he could make it through the day unmedicated.
But he couldn't. He can't.
What I learned was that my sweet boy is in there. This ugliness that explodes out of him is coming from the medication. I want him to know that too. So that he doesn't identify with the grumpy boy he wakes up inside.
(Don't get me wrong — he can still get grumpy, emotional and argumentative when he is off the meds. He has ODD and he is a challenging little monkey and he is human! But it is not as extreme as when he is on the ADHD medication. And when he is on the meds he still has good times too, he is just more emotional and prone to irritability and outbursts.)
But the short break from the medication also reminded me why we have to find him medical help. Alone, he is too wild, too silly, too crazy. When he is unmedicated it is like he is high or intoxicated. He is completely unmanageable.
So, we went back to his psychiatrist, for the hundredth time, and handed him our problems.
And he handed us back a new prescription.
This time we will add Cipralex, (an SSRI,) and decrease the dose of Adderall. Adding an SSRI is something I did not want to do.
But this is what desperation looks like for me.
My son deserves to be able to be who he wants to be, who he is — a happy, fun, energetic boy. I just hope somehow, someway, we will find the medications to help him get there.
P.S. I used to be a mother who thought she would never medicate her child if they had ADHD or a doctor "thought" they had ADHD. What I have learned is that it is not so simple. ADHD is a beast that, until you have seen your own child fight it, you don't know what you would do to help them.

I must provide my son with the medical help he needs, which also includes therapy, counselling and behavioral management. As well, my husband and I are in parenting classes and counselling for families who have children with behavorial challenges. Yes, we are doing everything we can!

P.P.S. In case you were curious, I did not take that photo today. That was a month or so ago. Please don't get me wrong. When my son is on his medication it doesn't mean he is always grumpy and miserable. No, often he is his wonderful, beautiful, loving self. It is just that his emotions and irritability are intensified, so that when he is at home with his family he often lets those feelings out and… ouch! It is not fun.