This post may contain affiliate links. Read my disclosure policy here.

Who's got the most important data in the world?
>>> Moms with digital photos and blog posts — that's who!!!
Your digital photos and your blog entries are your memories. They are your family treasures. They are worth more than any big company's customer order data.
Are you treating your treasures as the gold that they are?
I'm going to go out on a limb and guess probably not. (And if you are, give yourself an enormous pat on the back and then take yourself out for a double chocolate ice cream sundae.)
Even the word 'Back Up' stresses me out, makes me tired, and makes me call out to my husband to give him another lecture about how he needs to ensure that our systems are properly backed up.
But… we all know, if we want something done right, sometimes we need to do it ourselves. Sometimes, our wonderful husbands are as thrilled by the need for backups as they are thrilled for the need of neatly folded towels. And our backup routine may likely get put on the bottom of their to-do list.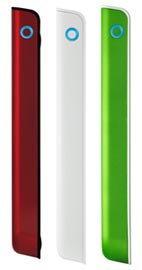 I have such a memory still fresh enough to sting. My husband does most of our family's tech support including buying and setting up our computers and networks. After nagging my husband for months (even years) to ensure that all our computers (we have a few for our business and personal needs) are regularly backed up, I assumed that he had it under control.
Well… he did partially. He had some backups of our business computers, but MY laptop apparently had not seemed important enough and was too low on his priority list to ever get backed up at all!
And yes. CRASH went the hard drive. Completely. Gone.
Fortunately, Janice is the keeper of our digital photos and all those photos were safely stored on her external hard drive — A Western Digital Passport External Hard Drive.
Thank goodness our most precious treasures were still safe. But I won't ever even know what other data I lost.
Backing up is for most of us one of those tasks on the back of our mind that nags at us, but the busyness of our mommy days never lets us get to it.
But, now it is really easy.
Just as Janice protected our photos during my laptop crash with a Western Digital Passport External Hard Drive, so can you.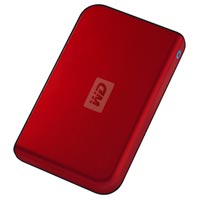 Yes, Western Digital understands that Moms have some of the most important data that needs backing up. And they have generously offered to give 3 of you your own new Passport hard drive in one of their new just-launched fun colors.
We will draw 3 lucky winners and WD will give each winner one Passport in a new color with a carrying case. In addition, they would like to offer those who do not win Passport units, a coupon for a free passport case with a Passport purchase at their online store.
The WD Passport is a high-performance portable storage hard drive that is both Mac and PC compatible. It's light and rugged, easy to carry and no external power adapter is needed. Installation is a snap because you don't really "install" this drive; you just plug it in and it's ready to use. The Passport compact drive fits easily in any pocket or purse, weighs only a few ounces and holds tons of valuable data, thus moms can take their photos, videos, files and music with them wherever they go.
We are so excited about this giveaway, because we are such huge fans of this product. The passport drive is so easy to use that you don't need to depend on anyone else to set you up with a backup system. You just plug in this hard drive to one of the USB ports on your computer and then drag and drop your important files on to it.
And the security of backups is just part of the beauty. This cute little drive is perfect for bringing your photos and videos with you to show family and friends, or transferring files to and from your work computer.
You definitely want to get started with a Passport, so enter a comment and link back from your own blog to let your readers know about this great giveaway. We'll enter your name in the draw for one of three drives.
We'll draw the three winners on Friday, October 5th. Check back and see if you're one of the lucky ladies.
Coupon Information: If you don't win a drive, you'll definitely want to purchase one. And you can use the following coupon to get a free case with purchase of the drive. So you simply add the Colored Passport and this Carrying Case to the shopping cart and on the check out page, enter the coupon code "FORMOMS" which will make the carrying case free. This coupon offer is valid from September 24 to October 12.
(As usual non-bloggers can enter even though you can't link back… just tell some friends. Shipping is limited to US addresses. Canadians you can enter if you can have a US friend forward it on to you, or if you live close enough to the border to pick it up.)