This post may contain affiliate links. Read my disclosure policy here.
My favorite part of BlogHer 09 was attending the SocialLuxe Lounge.
It was fabulous.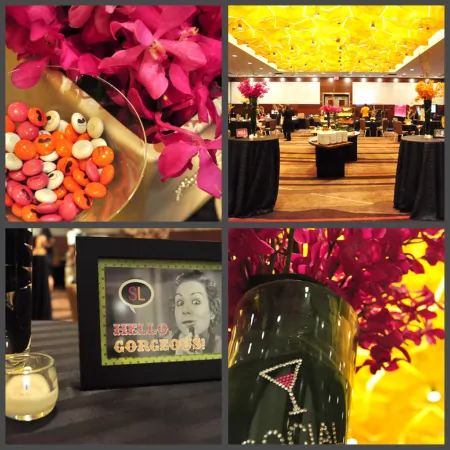 Allison and the other hostesses created a glamorous Oscar-style party that treated bloggers like celebrities.
It was an enormous and hugely successful event last year, but sadly there were some issues over running out of swag for the massive number of people who attended.
This year they have decided to limit the number of attendees to 300 and those spots disappeared within minutes of the RSVP list opening. There is a wait list, so if you haven't secured a spot, add your name now.
Janice and I are thrilled that we'll be attending to shoot video interviews and bring you into the party virtually.
A Late Night Chat With Allison
Very late on the last night of BlogHer 09, I chatted with Allison about what it took to throw the ultra swanky SocialLuxe Lounge.
Thank you again Allison for throwing such a fantastic party!
So tell us…
Are you going to BlogHer 10 in NYC? Yes or No? Why or Why Not?
Did you score a spot for the SocialLuxe Lounge?
What other parties are you planning to attend while at BlogHer 10 in NYC?
Remember to click over and visit Allison at Petit Elefant and follow her on Twitter @Petit_Elefant.
Thanks to our Sponsors
Kmart Design was our ever-so-stylish sponsor for our BlogHer 09 video shoot.
Help us thank Kmart Design for recognizing that the momosphere is where it's at!
Thanks Kmart Design!
Written by Susan, Mom Blogger and Co-Founder of 5 Minutes for Mom
You get our feed, right?