This post may contain affiliate links. Read my disclosure policy here.
Back in September, I decided to lead my daughter's Girl Scout troop. I had 13 adorable Daisies. My Daisy troop consisted of 7 kindergarteners and 6 first graders. It was my first time ever being involved in Girl Scouts, and we had such a blast this year.
As the end of the school year came to a close, my troop and I decided to throw a gymnastics/ice cream party to celebrate. Thanks to Lovin' Scoopful, we had some DELICIOUS ice cream to indulge in.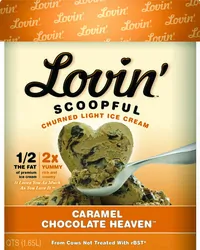 I had walked by Lovin' Scoopful ice cream in the freezer section of my nearby Wal-Mart so many times, yet never noticed it. Which I am kicking myself for. How did I miss it? They have such creative flavors which are all delightful, have 1/2 the fat and fewer calories than premium ice cream, and 25% of profits are shared with Special Olympics and other causes.
My favorite flavor hands down is Caramel Chocolate Heaven. Churned light caramel ice cream packed with caramel filled chocolate cups and lovingly slathered in a thick fudge ribbon. Yes, it truly is heavenly.
Lovin' Scoopful provided plenty of smiles at my troop's party.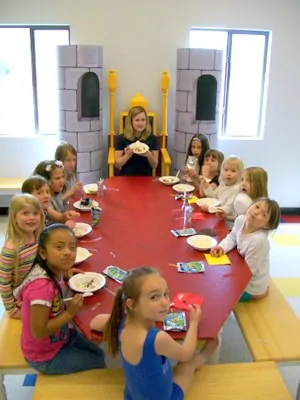 We want to share Lovin' Scoopful with YOU!
One reader will win a Lovin' Scoopful Ice Cream Package!!! This package will include 3 FREE ice cream coupons, a special Lovin' Scoopful ice cream scoop, women's Tee shirt and tote bag.
Just simply leave a comment to win.
Don't forget to check out Lovin' Scoopful's site to see all of their scrumptious flavors. There are flavors like Mad About Mud Pie, Rockin' Raspberry Cheesecake and What The Fudge!
You can also check to see if Lovin' Scoopful is sold near you.
For taking part in this review/giveaway, I was provided with product coupons for free ice cream as well as coupons for the guests of my party. I also received a Lovin' Scoopful ice cream scoop. Lovin' Scoopful bowls, napkins and spoons were also supplied for my party.