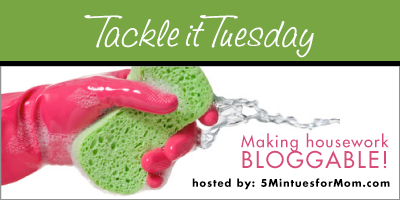 When your dog turns green…
It is time for a BATH!
AJ is a short haired, low maintence dog — well in the grooming sense. (High maintence in other areas! LOL)
I have been procrastinating bathing him the last couple weeks. It has been a while since his last bath, (he has now only had 3 baths since we got him,) but since he hates it so much and he is easily toweled off, I have let it go.
But today I noticed he was turning green!
Now, it isn't from some horrible mold growing in his fur or even Olivia coloring him with markers (AJ has sported lovely pink stripes some days.) No, this green hue is from AJ rubbing his head in the grass. He loves to rub his face and then enjoy a satisfying roll.
UPDATED: Apparently I was wrong! I had been shocked that grass could turn him green. And indeed it was NOT the grass. Tonight my mother pointed out that the other day when she was here having dinner she noticed that he was getting green on the back of his head and neck from sticking his head under our fence trying to crawl out. Our fence has green algae all along the bottom of it — we live in the land of rain. Mystery solved. My dog is covered in algae!
So Jackson and I tackled bath time.
AJ knew exactly what was about to happen. So he tried desperately to escape. But Jackson locked the door just in time.
Jackson then insisted that we use HIS shampoo so that AJ would smell nice. I was opting for baby shampoo, but I thought one time hopefully wouldn't hurt.
(Not a product placement shot. LOL I just thought it was funny that we bathed our dog with Redken – For Men shampoo.) Jackson dumped a TON of shampoo in the water — so the bath was full of thick, rich bubbles. You would think AJ could at least have appreciated his bubble bath a bit. But he didn't.
It was hysterical — my hugest regret was I couldn't take photos or shoot video during the bath. AJ was trying to jump out of the tub, Jackson was trying his hardest to hold on to the wet worm and I was pouring water over him.
Jackson even climbed in the tub with AJ! Too funny!
You can see in this photo that Jackson's shorts are soaked.
Once AJ was out, he shook like any dog would after being assaulted with a bath and then proceeded to lick his paws like a wounded animal.
But soon enough, AJ had recovered and even though I could still see some distrust in his eyes, I think we are okay.
P.S. This tackle DID involve housework. The bathroom was a disaster after AJ's shaking dog bath water everywhere. And boy did the bathtub needed scrubbing and sanitizing before I put my baby girl in there! So, yes, I did work up a housework sweat too!
P.P.S. OH — and if all you tackled this week was a weekend barbecue, no worries. You can post those pics too AND remember to post your Memorial Day Weekend posts in our Memorial Day Weekend Link Up.
What are YOU tackling this week? Link up show off…
Tell us what you're up to with all your other tackles… housework and otherwise… add your link to your tackle in the MckLinky below!
Each week on Tuesday, we are posting before and after pictures of a project or trouble area that we tackled this week.

Find out more about Tackle It Tuesday here.
The project can be little or big – whatever you want.

Basically, Tackle It Tuesday is about giving ourselves incentive, deadlines and satisfaction in getting our household tasks done.

(It doesn't even have to be housework… just whatever is on your To Do list.)
If you tackled a project this week, just add a comment and add your link below.
Written by 5 Minutes for Mom co-founder Janice.
You get our feed, right?
Did you know that Susan and I also have a pedal car store and a rocking horse store?