This post may contain affiliate links. Read my disclosure policy here.
What did you do this Memorial Day Weekend?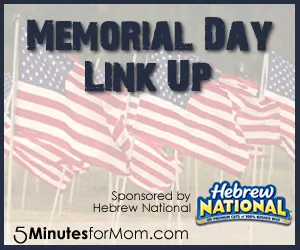 Memorial Day Weekend — the "unofficial start of summer" — a time for cookouts, family and friends, and most of all, remembering.
Did you write a post about your Memorial Day Weekend?
Whether your post was a tribute to fallen soldiers, a trip to your local parade, a collection of photos from your family barbecue, or a mix of everything, link up the URL to your Memorial Day Weekend post below and visit others who posted about their weekend.
It is way to extend the celebrations of Memorial Day Weekend — virtually — with new friends and old.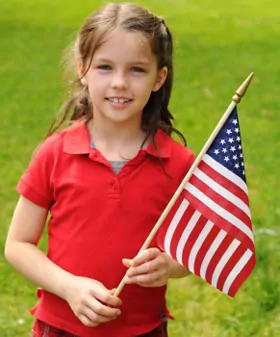 We are so blessed to be free — thanks to the incredible sacrifices of soldiers all over the world. We can never fully express our gratitude to those who died so that we can live our lives in freedom. "Thank you" will never be enough.
As I told you in my post this weekend, I am Canadian and so I watch your Memorial Day activities from afar — feeling a bit lonely and craving some Hebrew National hot dogs!
Once again, Hebrew National, makers of the only national all-beef, kosher hot dog made with 100 percent premium butcher-quality cuts of beef with no by-products, fillers, artificial flavors or colors, are partnering with us to celebrate an American holiday!
(Hebrew National hosted our July 4th Virtual Backyard Barbecue last summer.)
As I told you on Saturday, I can't even get Hebrew National hot dogs in Canada! So in order for me to indulge in their delicious hot dogs, I have to drive across the border to get them! But hey it is worth it. (Anyone want me to join them for a barbeque while I am down there?)
Enter to win a $100 Amazon Gift Card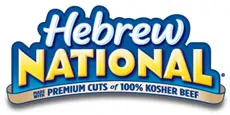 To add to the barbecuing fun, we have TWO giveaways in our Memorial Day Weekend with Hebrew National. The prizes are $100 Amazon Gift Cards – one card per giveaway.
In the first giveaway this weekend, I asked, "What are your Memorial Day Weekend plans or traditions?"
For today's giveaway, we have a Linky for you to join in and share your Memorial Day Weekend posts. If you aren't a blogger, you can always share about your weekend in a comment below.

BOTH giveaways are open until June 11, 2010, so feel free to enter both.
This giveaway is open from May 31, 2010, to June 11, 2010. We will announce our winner on Saturday, June 12th. This giveaway is open to U.S. residents 18 years of age or older at the time of entry and is void where prohibited by law.
For more information about our giveaways, please see our site's terms and conditions of use.
Add Your Link Below
Add the URL to your Memorial Day Weekend post below. Your post does NOT have to mention anything about this post or contest or link back. Although you are free to of course! We want to provide this linky to you so you can share your post and find others to enjoy.