This post may contain affiliate links. Read my disclosure policy here.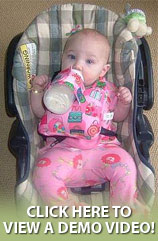 The lucky winners of our Bottle Snuggly giveaway are:
#39 – Celeste
#54 – Shannon from Little Miss Miracle
#66 – Nichole
#36 – Alexia from The Mommy Rambles
#22 – Carey from Sunny Days at the Beach
#67 – Tessa from Striving To Be Better
Congratulations Ladies!
And if you weren't one of the lucky winners this time, you can still click on over to Lil'Angel Couture and pick out a Bottle Snuggly for your little baby.