This post may contain affiliate links. Read my disclosure policy here.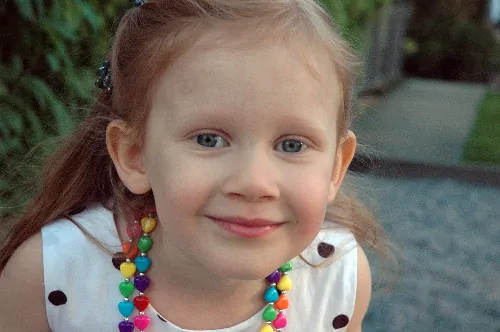 Did you enjoy your Mother's Day? How did you celebrate?
Janice and I both enjoyed rather simple Mother's Days…
But my day was extra special because my Julia was born 5 years ago on Mother's Day. This year, her birthday fell on the Saturday before Mother's Day, but when she woke that morning she felt sick and we had to cancel her party.
We spent her birthday snuggling and napping and she never even complained about missing her party.
The next morning, on Mother's Day, we all slept in, had pancakes and snuggled on the couch. Then I rested all morning while Rob took the girls out.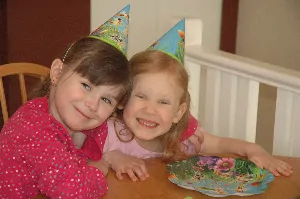 That afternoon, Julia felt all better and wanted her party, so we threw together an impromptu party with her best friend Madison and Madison's little sister Avery.
The four little girls had a wonderful time and I relaxed with Madison's mom who happens to also be my best friend.
I find it amazing how you can add a cake, party hats and a couple presents and an everyday playdate turns into a party.
The girls had a blast and it makes me wonder why I'm paying so much for her upcoming party next week at an indoor playground. (Well… only a little. She has been talking about having her birthday party at this particular location for an entire year and she's invited all her friends from school.)
So my weekend included lots of my favorite thing… snuggles with my little girls. And I had a wonderful Mother's Day.
So tell us… what did you do for Mother's Day?
If you wrote about your Mother's Day on your blog, add your link below.