This post may contain affiliate links. Read my disclosure policy here.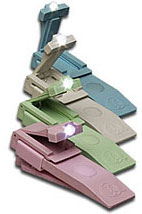 And the lucky winners of our Babeebrite Contest are:
#86 – Aimeeroo from 4 The Love of Animals
#165 – Christine from The Home Team Wins
#168 – Sheila from Welcome to the Real World of Being a Mom
Congratulations Ladies!!!
And for everyone who didn't win this time, click over to Mommy Bee Happy to pick up your own handy little light.