This post may contain affiliate links. Read my disclosure policy here.
"The woman who creates and sustains a home and under whose hands children grow up to be strong and pure men and women, is a creator second only to God." — Helen Hunt Jackson
Mother's Day should be a happy day, but for some of us who have lost our mothers, it is bittersweet. I love being surrounded by my children, but there is always a touch of sadness in my heart because I miss my own mother so much.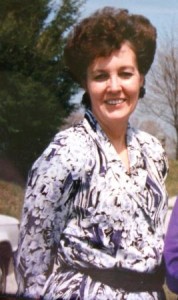 It's been twenty years since she died of colon cancer. She was only 51 years old and I wasn't ready to say goodbye to her, but I suspect that when it comes to our mothers we are never ready to give them up. There are many things I miss about mom, but what I miss the most is sharing my children with her.
Some of my best memories of her are of watching her become a grandmother. She absolutely loved my children beyond measure. She spoiled them with trips to the toy store and she loved to take them to Baskin Robbins for ice cream. She took my daughter to the beauty shop with her and paid for her to get a manicure (Rachel was only four at the time).
If my children were sick she went to the doctor with me or kept the others. When one of them was in the hospital she was always their first visitor. She helped me plan their birthday parties and always carried enough pictures of them in her purse to plaster the walls of her house.
Unfortunately she never got to meet our twins or any of my brother's children. By the time her doctor found the cancer it had already spread and we were told that at most she might have one more year. She was determined to make the most of the time she had left.
That spring she insisted on taking my husband and I and our three children to Disney World. She was so thin and frail I was terrified of what might happen on the drive down. It was a long way from Kentucky to Orlando and her pain was already requiring her to take heavy medication. When she agreed to use a wheelchair once we arrived at the theme park I knew she was worried about her strength and endurance too.
The trip was hard on her but the next day she really seemed to enjoy herself. When we got to the Swiss Family Robinson tree house she parked her wheelchair and followed her grandchildren all the way through it!
That trip was to be her last gift to us. By the first of July she was much worse and on July 26th she went home to heaven.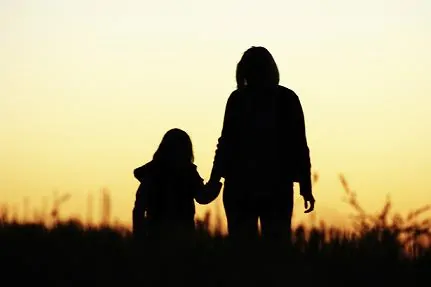 And so each Mother's Day I have a whole host of bittersweet memories. I rejoice that in a world of abused and abandoned children, I had a mother who loved me, nurtured me, and taught me right from wrong. And I cry, because I miss her friendship, her strength, her humor, and her love for my children.
There is a creed in Robert Fulghum's book, All I Really Need To Know I Learned In Kindergarten. It is called the "Storytellers Creed" and I asked the minister to read at Mama's funeral. It says in part…
I believe that imagination is stronger than knowledge.
That dreams are more powerful than facts.
That hope always triumphs over experience
That laughter is the only cure for grief.
And I believe that love is stronger than death.
—Robert Fulghum
I believe that too.
Shirley Layne DeMumbrum Bell December 23, 1939 – July 26, 1990.

Teresa Bell Kindred is a wife, mom of five, nana of one, author, freelance writer and dedicated nana blogger at www.nanahood.com. Teresa is also the founder of The Nana Blogs, a site dedicated to nanas, grandmas, memas (and moms).