This post may contain affiliate links. Read my disclosure policy here.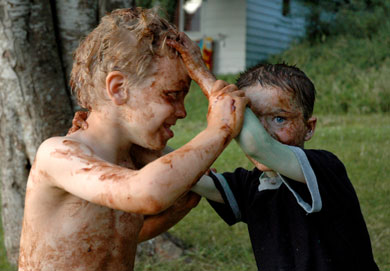 Jackson at "war" with his buddy during the big pudding fight at camp. (Yes – the kids had a ton of fun!)
Note: It is the last day to enter our Horizon Organic contest for $300 of dairy products. Click here to enter that contest. And remember, to check all of our recent contests, you can click on contests in our navigation bar underneath our header or in our right side bar. We usually have several contests running – so make sure you always check to see that you are up to date and entered in all the contests you want!