This post may contain affiliate links. Read my disclosure policy here.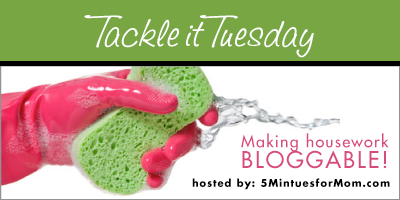 Blame it on the Ultimate Blog Party
How could I possibly tackle ANYTHING else???
It has been a blur of tweets and posts and links…
The Ultimate Blog Party 2010 has been ROCKING so loud that Twitter shut us down tonight!
(Yes, our @5minutesformom account was sent to temporary Twitter jail for an hour so we had to switch off to our @susancarraretto and @janicecroze accounts. We CANNOT be stopped. LOL)
In fact, Twitter has been buzzing with #UBP10 all week. As of Monday, Apr 13 at 10 pm Pacific the #UBP10 stream has had 15,704 tweets from 1,204 attendees, with combined reach 1,159,469 followers, and 29,397,282 unique messages in 7 days!
(Thanks SO much to @momfluential and her software genius hubby @bmaso for collecting our stats with their just about to be launched hashtag tracking software!)
And the linkies are bursting with fabulous blogs just waiting to discover. We already have over 2000 bloggers participating and we have the rest of the week still to party!
Mom Bloggers are definitely THE party animals of the Twittersphere AND the Blogosphere. You all ROCK!
Unfortunately, Susan and I have been "in the kitchen" cooking up all the #UBP LIVE events, so we have barely been able to blog hop through the MckLinkies.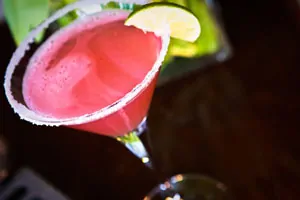 BUT we have been having a BLAST partying with you all in real time at the #UBP10 LIVE show on MomTV and 5m4m and tonight at the #UBP10 Twitter Party. AND we still have one more party to go — the #UBP IRL Live Stream w Chris Mann!
It is almost as exhausting as if we were running from party to party in high heels. (But my feet definitely are grateful this is virtual fun!)
So if you missed out on the last two live events, make sure you come for our Chris Mann LIVE performance here at 5 Minutes for Mom.
Not only will we get to watch a private thirty minute concert from Chris, but we will be having a UBP blast in the live chat — complete with prizes of course.

If you want to attend the FREE concert in Los Angeles, click over to RSVP at Eventbrite. The concert will be at Genghis Cohen, 740 N. Fairfax Ave, LA, CA 90046. Attendance is limited, so hurry and book your spot. Enjoy the show — your first drink is on us! And feel free to spread the word.

By the way, we have the fabulous One2One Network to thank for bringing Chris Mann in to perform for us.


And once again, we will be live streaming Chris' performance, and text chatting with prizes too, here at 5 Minutes for Mom at 6:45pm PT (9:45pm Eastern.) It will be a 30 minute performance — so don't be late. You don't want to miss a minute of it.
Now I gotta run… gotta get back to the kitchen…
What are YOU tackling this week? Link up show off…
Tell us what you're up to with all your other tackles… housework and otherwise… add your link to your tackle in the MckLinky below!
Each week on Tuesday, we are posting before and after pictures of a project or trouble area that we tackled this week.

Find out more about Tackle It Tuesday here.
The project can be little or big – whatever you want.

Basically, Tackle It Tuesday is about giving ourselves incentive, deadlines and satisfaction in getting our household tasks done.

(It doesn't even have to be housework… just whatever is on your To Do list.)
If you tackled a project this week, just add a comment and add your link below.
This post is part of a sponsored campaign for Scrubbing Bubbles® on 5 Minutes for Mom. For more information about Scrubbing Bubbles®, visit www.scrubbingbubbles.com.
Written by 5 Minutes for Mom co-founder Janice.