This post may contain affiliate links. Read my disclosure policy here.
There are certain stages of growing up that a parent can expect the inevitable begging, "Please mom, I NEED this…" Girls want to wear makeup in pre-adolescence. Sixteen year olds want cars. The list goes on.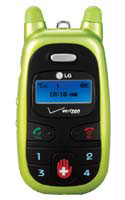 But four year olds begging for cell phones?!?!
Yes – this world has gone mad or at least my little corner of it has.
Tonight my son started to beg, whine and plead for a cell phone – yes a real cell phone! The phone company was so kind as to even offer a perfect, kid-sized one in the flyer he showed me.
After only eight hours of sleep last night, and a very long day of activities, (church, a barbeque with friends and even buying his first new pair of roller blades,) my exhausted son collapsed in tears begging me for his own cell phone – as if he really thought I would give in to his ridiculous request. Oh – yes – did you catch that? We had just bought him a brand new – very spiffy – pair of roller blades that very afternoon. But how quickly the purchases fade in his mind and just a few hours later he is begging for a new toy.
My husband and I were slightly amused about this crazy tantrum – don't worry – we hid our smiles. But we were also horrified. How could our son already be begging for a cell phone? Isn't he a little young for that?
But more importantly – how could he be so preoccupied with getting more and more stuff?
Oh – you mean I have to answer that question? Well…hmm…ahhh…I suppose it isn't entirely his fault. Not only is he a little spoiled, but I am a little spoiled as well. Oh – and – I guess I should add that I do the same thing to God too…
I am blessed yet I am constantly asking for more. He gives and then I want more – a bit of a pattern.
Yes, our society is contributing to our kids' "buy more" belief systems. But I know I routinely slip into this kind of thinking – and not just with material stuff, but with everything. I am never satisfied really. I keep striving and asking for more.
My son's tantrum was a good reminder for me.
So is my son getting a cell phone? Ya – I don't think so!